×
remind me tomorrow
remind me next week
never remind me
Subscribe to the ANN Newsletter • Wake up every Sunday to a curated list of ANN's most interesting posts of the week.
read more
Interest

Romance Your Favorite Fairy Tale Characters in Upcoming Smartphone Game

posted on by Eric Stimson
Frog Prince, Puss in Boots, Beast included
---
An upcoming smartphone game, Saiai Märchen: Lotte Forest-no Douwa ("Second Love Fairy Tales: The Tale of Lotte Forest"), allows the player to meet their favorite heroes from Western folklore and get to know them well — perhaps even romantically. They may not be human, but that won't stop the main character!

The story follows a 16-year-old girl named Meru who is drawn to fairy tales and other books. One day she's actually beamed into one storybook, where she finds herself surrounded by the heroes of the same fairy tales she adores. They call her "Princess," pledge themselves as her knights, and swear to protect her through the story that unfolds. In addition to the fairy tale-inspired story and romantic appeal, Saiai Märchen also includes dress-up elements: items will allow you to switch the clothing of your avatar and make her seem like more of a princess.
Here are the character profiles released so far: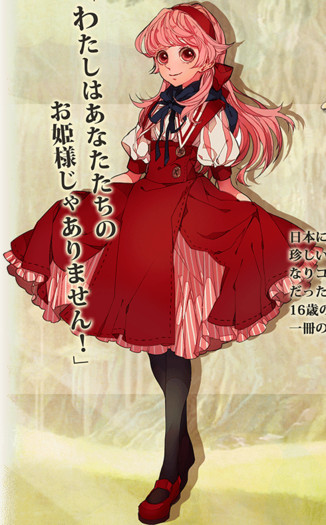 MERU
(or "Mär")
A German-Japanese girl who lives in Japan, Meru has a complex about her pink hair and is keenly aware when others stare. Influenced by her German mother, who is a writer, she loves fairy tales. On her 16th birthday, she finds herself mysteriously pulled into one...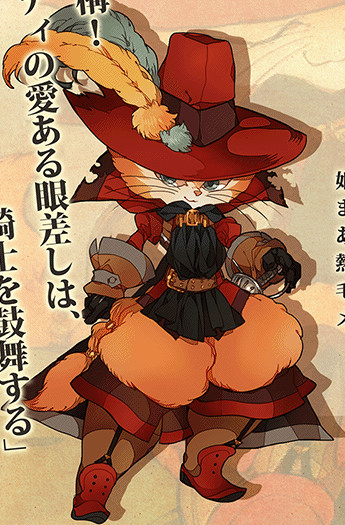 ORKAN
Orkan is a feline knight beholden to the code of chivalry. He's also the head of the "Boot Guild" and loves making money. He's hot-blooded and takes the lead. He's often called "Hairball," but hates being infantilized... although he has a fondness for Meru snuggling him.

RIHITO
(or "
Licht
")
Prince of the White Forest, Rihito is clear-headed and as soothing as pure water. While he's a just king, seemingly without flaws, he does have a tendency to transform into a frog when he lets his guard down. He may fulfill his royal duties impeccably, but in reality all he wants to do is live a carefree lifestyle with Meru.

SCHWARTZ
King of the Black Forest, Schwartz is reviled and feared in other countries as a "demon king" and a beast who must be destroyed. He abducts Meru thinking she's the princess he once loved.
Saiai Märchen is published by R-INFINITY and has a tentative February release date. Pre-registration is open now. Those who sign up will receive 50 coins, a comic strip, and a clothing change for their avatar. The game will be compatible with Android 2.3 and above and iOS 4.2 and above. It will be free with charges for items.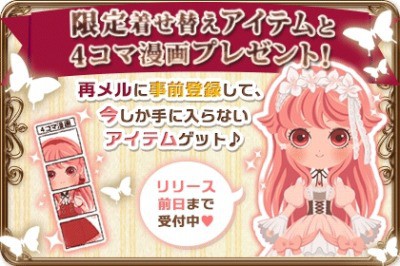 [Via 4Gamer.net and Saiai Märchen official site]
---