Interest

Tapping This High School Girl Will Improve Your Phone's Battery Life

posted on by Eric Stimson
Watch Memory-chan grow up and cheer up
---
Goodroid, a Japanese smartphone application developer, unveiled its latest app on February 3: a tool that supposedly improves your smartphone's battery life and internal workings. The app takes the form of a high school girl whose mood mirrors your phone's.
Memory-chan is a bright and cheery first-year high school student, but her mood sours if your phone's battery is depleting energy too quickly, or if its internal processing is too sluggish. According to the developers, all you have to do is tap Memory-chan and the phone's energy consumption and processing will improve. To reflect this, Memory-chan will perk up.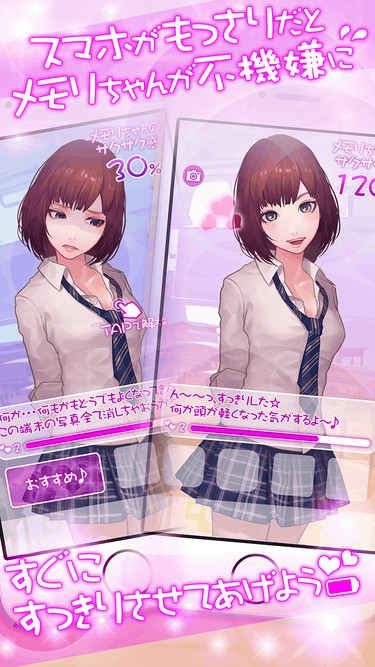 As your phone's battery life and internal processing continue to improve, Memory-chan will grow up and her clothes will change. She comes with over 150 voiced lines and various expressions.

Denchi Nagamochi Bishoujo Memory-chan ("Long-Lasting Battery Life Beautiful Girl Memory-chan") is available for download here for iOS and Android.

[Via Inside for All Gamers, CyberAgent and Dengeki App]
---
RightStuf - Anime, Manga and More