Interest

FLOW, Asian Kung-Fu Generation, Akira Release New Songs on N. American iTunes

posted on by Lynzee Loveridge

Music artists FLOW, Asian Kung-Fu Generation, and Akira released new albums for North American fans on iTunes and Amazon this month. Fans of FLOW's anime theme songs will be especially excited about the band's latest album release, "Kiwami." The album collects 18 tracks, all of them anime theme songs from the band's career. The track listing includes:
7 –seven- (The Seven Deadly Sins ED)
AWAKE (Kiwami!!! Extreme V theme song)
GO!!! (Naruto OP)
Re:member (Naruto OP)
Sign (Naruto Shippūden OP)
DAYS (Eureka Seven OP)
Brave Blue (EUREKA SEVEN AO OP)
COLORS (Code Geass OP)
WORLD END (Code Geass: Lelouch of the Rebellion R2 OP)
Ai Ai Ai Ni Utarete Bye Bye Bye (Samurai Flamenco Season 2 OP)
CHA-LA HEAD-CHA-LA (Dragon Ball Z: Battle of Gods theme)
HERO -Kibou no Uta- (Dragon Ball Z: Battle of Gods insert song)
CALLING (Heroman ED)
WORD OF THE VOICE (Persona -trinity soul- OP)
Hey!!! (Beelzebub OP)
GLORY DAYS (Kingdom Season 2 OP)
Bluebird feat. Diana Garnet (cover of Ikimono-gakari's Naruto Shippūden OP)
FLOW ANIME BEST Kiwami MIX by DJ Kazu
The album can be bought on iTunes here and Amazon here.
The band is heading to AnimeNEXT at the Garden State Exhibit Center in Somerset, New Jersey on June 12-14. FLOW will continue their world tour with dates in Taiwan, Peru, Brazil, Argentina, Chile, and Canada.

The Japanese rock band Asian Kung-Fu Generation newest single is titled "Easter," the group's first new release after a two-year hiatus. To celebrate their return, all eight of the band's previously released albums are available for international fans for the first time. Check them out here and here.
Asian Kung-Fu Generation performed theme songs for the Naruto TV series, Road to Ninja: Naruto the Movie, Bleach, Fullmetal Alchemist, The Tatami Galaxy, and Tekkonkinkreet.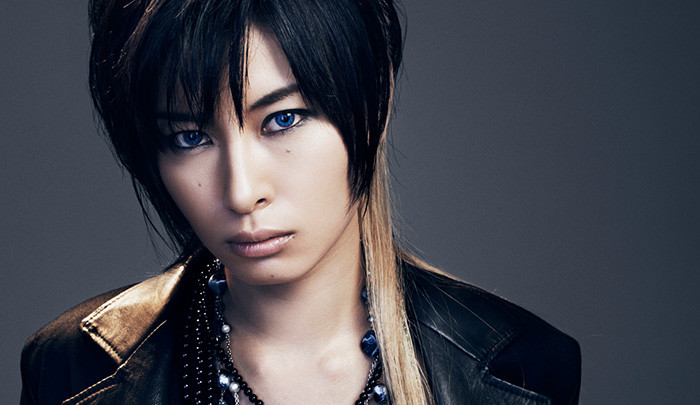 Akira is the female lead singer for the visual kei band DISACODE and an accomplished fashion model. Her debut solo single "Aoki Tsuki Michite" (Blue Full Moon) and her second single "Kirie Toroimen No Shirabe" are now available for international fans. "Aoki Tsuki Michite" was used as the ending theme for the Black Butler: Book of Circus television anime.

Akira and DISACODE have upcoming appearances at Hawaii's Kawaii Kon this weekend and at Houston, Texas' Anime Matsuri event next weekend.
---