Interest

Offbeat Idol Group Seeks Equally Unique New Member

posted on by Eric Stimson
The catch? It's got to be a dog
---
LADY BABY, a recently formed Japanese idol group, is seeking a new member. They don't just want anyone, though — they want a dog.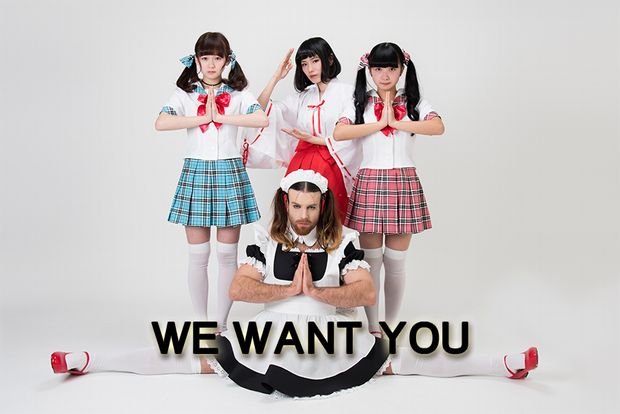 The requirements are a small dog up to 6 years old; sex, breed, and performing experience are open. To apply, candidates must send an e-mail to [email protected] with LADYBABYオーディション応募 (LADYBABY Audition Application) in the subject line. They must specify their breed, age, sex and their owner's name, age, address, and emergency contact. They also have to attach two photos of themselves — one full-body, one of the face — taken within the last three months. The application deadline is April 20. If the candidate passes, it will have to fill out a written form, and if it passes that, it will get an interview. The format of the interview are top-secret.

LADY BABY is the creation of clearstone, a costume-maker, and Tsukasa Kobayashi, the sponsor of this year's Miss iD, an audition to discover and mold a new type of girl. Its concept is "a new sense of entertainment group that transcends nationality, generation, gender, and all borders, and inherits, destroys, and reshapes all cultures." Its members are the infamous wrestler/singer/dancer/model Ladybeard and the Miss iD finalists Rie Kaneko and Rei Kuromiya. Shizu Mizuno, another Miss iD finalist, is an occasional ("special") member.


Ladybeard



Rie Kaneko



Rei Kuromiya



Shizu Mizuno
[Via Kai-You]
---