Interest

May Lottery to Feature 16 Classic Ribon Shōjo Manga

posted on by Eric Stimson
Ribon
magazine celebrates 60th anniversary
---
Ichiban Kuji, a Japanese lottery with frequent anime and manga tie-ins, is featuring 16 classic shōjo manga series from Ribon magazine in an upcoming May lottery. The lottery is part of a celebration of Ribon's 60th anniversary.
The main prizes are sets of clear files and postcards with messages from the original creators and a panel or two from the manga.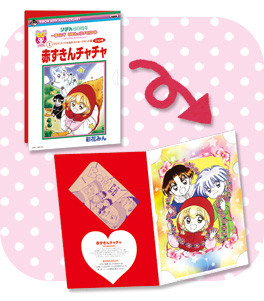 Chacha The Little Red Riding Hood by Min Ayahana


Otō-san wa Shinpaishō ("Dad is a Worrywart")


Ginyōbi no Otogibanashi ("Silver Day Fairy Tale") by Mutsumi Hagiiwa


Good Morning Call by Yue Takasuka


Neighborhood Story by Ai Yazawa


Kodocha - Sana's Stage by Miho Obana


Konpei Sō no Francois ("Francois of Konpei Villa") by A-ko Mutsu


Tsuki no Yoru Hoshi no Asa ("Night of the Moon, Morning of the Stars") by Keiko Honda


Hoshi no Hitomi no Silhouette ("Silhouette of a Starry Pupil") by Aoi Hiiragi


Ponytail Hakusho by Megumi Mizusawa


Marmalade Boy by Wataru Yoshizumi


Medaka no Gakkō ("Killifish School") by Yukie Mori


The "last one" prize is a 17 cm-long (7'') postcard holder.
The "double chance" prize, available for 50 winners, is a big towel (referred to as a "towelket," since it's almost as big as a blanket). The design has not yet been revealed.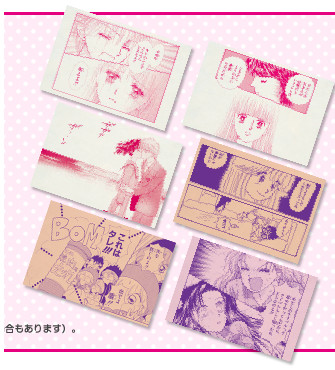 The lottery will take place in early May at participating bookstores. The 60th anniversary edition of Ribon will go on sale at the same time for 390 yen (about $3.27). A Twitter campaign is stoking nostalgia by inviting longtime readers to share their memories of their favorite bygone Ribon series.
[Via Animate.tv and Ichiban Kuji; Image from Nijimen]
---