Interest

Calbee Contest Offers Life-Size Nana Mizuki Wall Sticker

posted on by Lynzee Loveridge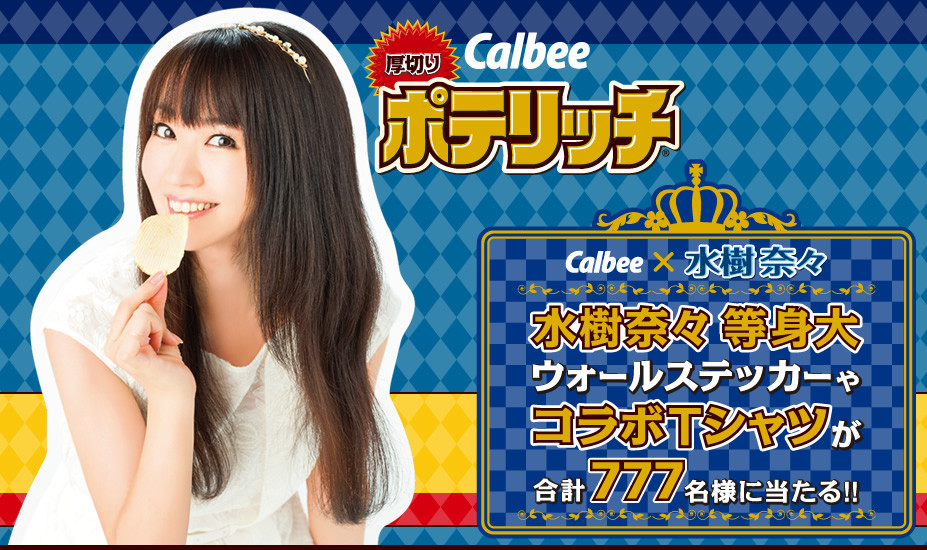 Voice actress and singer Nana Mizuki has participated in six campaigns with Calbee snack manufacturers, including her own curry flavored potato chips. One collaboration included a a concert ticket lottery that led to one superfan dumping almost 500 pounds of Calbee brand potato chips.
Calbee's latest contest featuring Mizuki isn't offering concert tickets; it's a life-size wall sticker of the singer herself. 77 lucky winners will win the sticker while 700 entries will get a T-shirt. The lottery requires fans to purchase at least three Calbee's Potarich potato chip bags and submit the receipts via the mail or the Recepre! smartphone app to win the sticker. Only one receipt is needed to win a T-shirt.


Nana Mizuki's singles regularly top the charts on release. She recently sang the the opening theme song for this season's Magical Girl Lyrical Nanoha ViVid and themes for Dog Days'' and CROSS ANGE. She's voicing Kumi Minakata in Gunslinger Stratos, Michella Watch in Blood Blockade Battlefront, and Fate Testarossa Harlaown in Magical Girl Lyrical Nanoha ViVid.
The Calbee contest will run until June 12.
[Via YattarJapan]
---