Interest

Wake-Up Girls! Cast Cheer On Sendai Baseball Team

posted on

2015-05-27

18:15 EDT by Carlos Cadorniga
In collaboration with the Tohoku Rakuten Golden Eagles baseball team, cast members of the idol anime Wake Up, Girls! recently helped out the Eagles at Rakuten Kobo Stadium on May 19.

All seven voice actors of the titular idol group were in attendance, including Mayu Yoshioka, Airi Eino, Minami Tanaka, Yoshino Aoyama, Nanami Yamashita, Kaya Okuno, and Miyu Okamoto. The fact that the anime takes place in the Eagles' hometown of Sendai makes this collaboration something special.

The 350 fans attending the event through special tickets were treated to the cast's appearance and were even eligible to win a baseball autographed by the girls, as well as a meet-and-greet taking place on the baseball mound. Together, they practiced singing the Eagles' personal anthem "Take Flight, Eagles" in support of the team. Before the game began, each member of the cast took their turn to cheer on the Eagles before joining the audience to support from the sidelines. Between the third and fourth innings, the girls took the time to cheer on each of the team's players. In the end, the Eagles' won against their opponents, the Hokkaido Nippon-Ham Fighters, in a 7-4 game.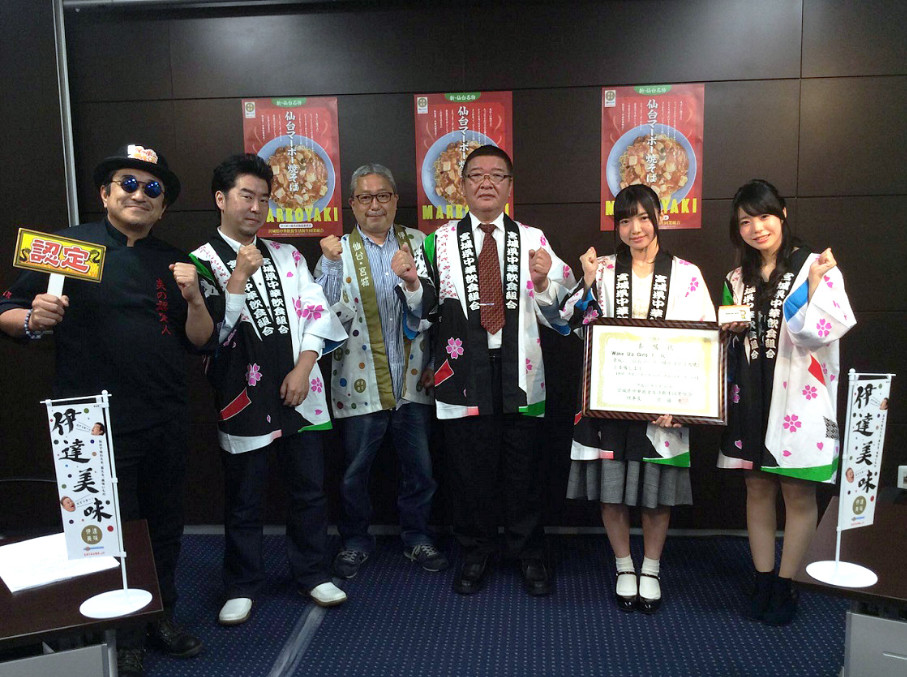 The day after the game, a celebratory press conference was held in which Eino and Okuno were treated to a local delicacy known Mabo Yakisoba.
This is the second time the Wake Up, Girls! cast cheered on the Golden Eagles. The first was back in 2014, where they unfortunately lost their game. This time, however, it seems that the girls' cheers were loudly heard by the team.
Baseball teams have been the center of a series of collaborations lately, including the Yokohama BayStars getting a bishonen make-over, and the Chiba Lotte Marines and Yomiuri Giants holding their own campaigns with My Teen Romantic Comedy SNAFU TOO! and Attack on Titan.
[Via MoCa News]
---