×
remind me tomorrow
remind me next week
never remind me
Subscribe to the ANN Newsletter • Wake up every Sunday to a curated list of ANN's most interesting posts of the week.
read more
Interest

Swords-as-Girls Tenka Hyakken Franchise Follows in Tōken Ranbu's Path

posted on by Eric Stimson
Further details have been disclosed of a new franchise set to run in Dengeki G's magazine. Tenka Hyakken ("Abundant Heaven, Hundred Swords") will feature famous swords anthropomorphized as girls. According to the plot outline, these sword maidens (called the "Mitsurugi") pledged to live peaceful lives after the era of warfare, but are now returning to battle an undisclosed foe during an alternate version of the Meiji Era (around the year 1900).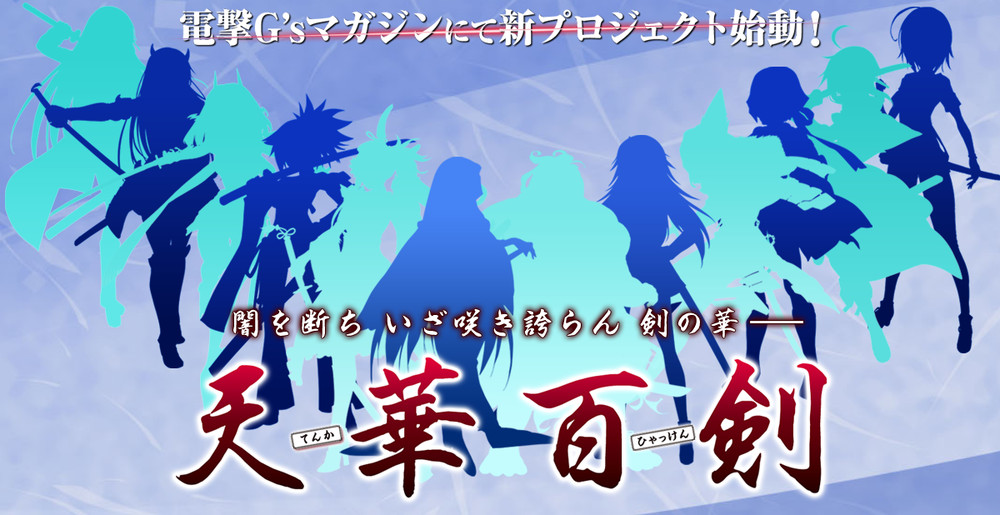 So far, only one character has been revealed: Kogarasumaru, who has the ability to communicate with birds. Her personality is described as old-fashioned and stoic towards her elders, albeit insensitive and naive. She is also inexperienced in intimate matters and only knows about them from word of mouth. She likes bathing but hates baths.

More details, including a release date and what form the franchise will take, remain unknown. Humikane Shimada (who drew Kogarasumaru and designed characters for Strike Witches and Girls und Panzer), Coffee Kizoku, Ei'ichi Shimizu and Tomohiro Shimoguchi (Linebarrels of Iron, Hybrid Inspector) are among the illustrators involved.
Tenka Hyakken follows in the footsteps of DMM Games like Tōken Ranbu and Shinken!! that capitalize on the appeal of attractive characters wielding elegant swords. Tōken Ranbu, in particular, has acquired a large female fanbase and inspired a wide range of merchandise.
---