Interest

Love Live! Mobile Game Fest Draws 40,000 Attendees

posted on by Carlos Cadorniga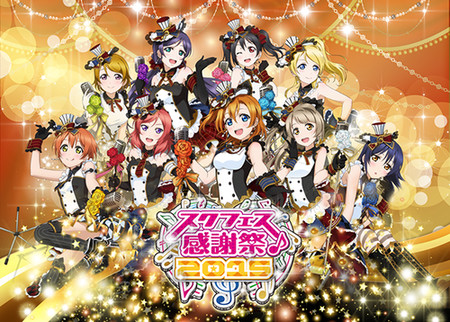 This past weekend saw a major turn-out for a special Love Live! event. The special Love Live! School Idol Festival Thanksgiving Festival 2015 event drew over 40,000 fans across the two days.

This storm of people came out to celebrate the many achievements that the mobile rhythm game, Love Live! School Idol Festival has made in the past two years of its release, having reached over 10 million users in Japan and 15 million users worldwide. They even also announced various updates for the game.

These updates include new events, new shops, and even a new, exclusive playable song is in the works. Pictured above is the new home screen that comes with the update.
ラブライブのスクフェス感謝祭にいた宮田くんと佐久間くん pic.twitter.com/I3RNJZLFzM

— さおりん (@saori629) June 7, 2015
Among the attendees was Toshiya Miyata of the Japanese boy band, Kis-My-Ft2.
Love Live! School Idol Festival is a mobile rhythm game released for iOS and Android back in 2013. The game went on to become a hit in Japan, even being released in other territories including Korea and the U.S. in 2014.
KLab America addressed some complaints about the game's English release, specifically that it removed some implications of same-sex relationships between characters, last month.
[Via Yara-on!]
---