Interest

Japanese Women Rank Their Favorite Romantic Gestures

posted on by Carlos Cadorniga
Japanese women have chimed in on just what makes their hearts go doki-doki.
According to a rather unorthodox survey, a group of 600 Japanese women were asked the question "Hypothetically, which romantic gesture would you have your lover do?".

The survey was conducted by Dio Chemicals, Ltd, who also discovered that women would much rather have a man at their side to guide any intrusive insects out of their house in another survey (This is known as the "ami-ton"; "ami" means "net").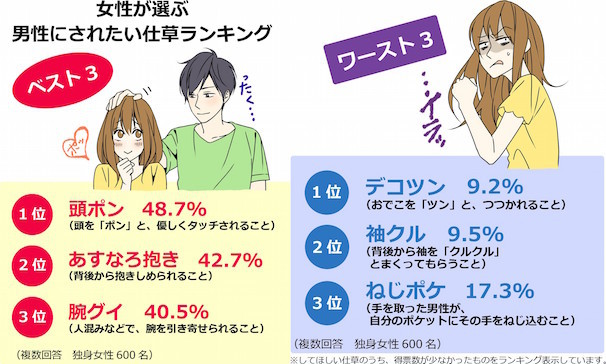 After tallying the results, the survey ranked Japanese women's most and least favorite romantic gestures. The most popular gesture seems to be "Atama-pon" or "head pat", in which one's lover gently touches their head.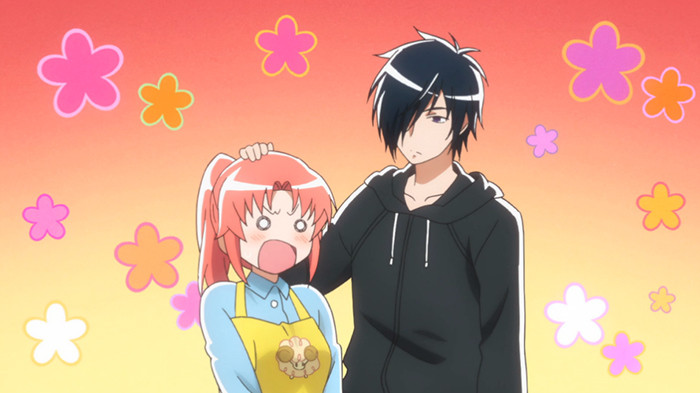 The second most popular gesture is "Asunaro daki" or the "Asunaro hug", which is simply a hug from behind; the name comes from the title of a 90s drama known as Asunaro Hakusho, in which cast member and current SMAP member Takuya Kimura popularized the gesture.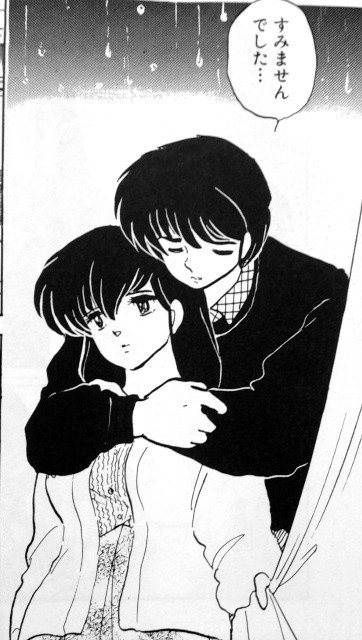 The third most popular is "ude-gui", which involves taking someone's arm and pulling them along while holding it.

Other results include the kabe-don—a romantic gesture and common shojo manga trope in which a man pins a girl against a wall in a dramatic fashion; its popularity is apparent what with the availability of certain products in Japan.
On the other hand, the least favorite romantic gesture is the the "decotsun", a gesture involving poking the forehead. The second least favorite is the "sode-kuru" ("sode" means sleeve)—to ravel up one's sleeves from behind—and the third least favorite is the "neji-poke" (taking one's hand and putting it in your pocket).
[Via Kai-You]
---