Interest

Titans Invade Kyushu Landmarks in Japanese Museum Exhibit

posted on by Carlos Cadorniga
Kyushu may need to deploy some Survey Corps forces to combat Oita Prefecture's upcoming museum attraction.

Titans looming over Saga Prefecture
The Oita Prefectural Museum of Art is set to feature the "Attack on Titan Exhibition: Wall Oita": a new exhibit that places the monstrous Titans from Attack on Titan against various cultural settings on the island of Kyushu. The choice to present the exhibit in Oita likely refers to the fact that Attack on Titan author Hajime Isayama was born there. Images of Titans taken straight from the manga are overlayed onto real-life images of Kyushu landscape, bringing their ever-looming and threatening presence to life.

Several preview images have been released to promote the exhibit. This one places a Titan before the town of Oita.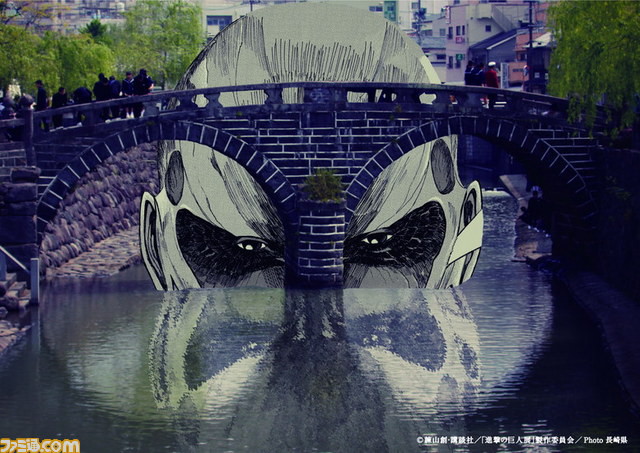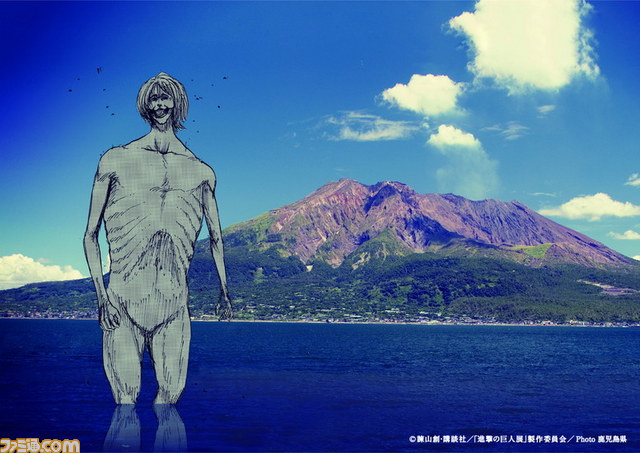 Other settings where Titans were "spotted" include Sun Messe on the Miyazaki prefecture, Kumamoto Castle, Fukuoka Tower, Megane Bridge in Nagasaki and the Sakurajima volcano in Kagoshima.
With a similar exhibit held in Tokyo in November 2011 having attracted over 250,000 people, Kyushu's event will undoubtedly be one to look forward to. The exhibit begins on August 1 and ends on August 30.
On September 11, Osaka will also have its own Attack on Titan museum exhibition.
[Via Famitsu]
---