Interest

New Exhibit Pairs Famous Swords with Their Anthropomorphizations

posted on by Eric Stimson
Also: new KanColle ship girls
---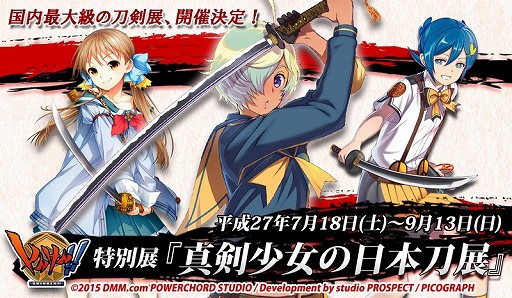 A new exhibit at the Bizen Osafune Japanese Sword Museum in Setouchi, Okayama Prefecture, tries to bridge the gap between Japanese sword aficionados and the burgeoning fanbase for games that turn swords into cute girls. Shinken Shōjo no Nihontō-ten ("The Shinken Girls Exhibit Japanese Swords") displays several of Japan's most famous blades, like Kōsetsu Samonji, Heshikiri Hasebe, Juzumaru Tsunetsugu, and Nikkari Aoe. The swords are displayed along with the "brothers" of the originals, crafted by the same swordsmiths, and replicas made by modern masters. This allows enthusiasts to get an idea of what the blades looked like before polishing. Around 30 swords will be on display.


Nikkari Aoe
The swords are also presented with their human equivalents from Shinken!!, the popular online game. New Shinken!! characters will debut before their official release. Shinken!! goods are also available at the gift shop, including sponge cakes, T-shirts, and tote bags.


Sponge cakes: custard (above) and chocolate (below)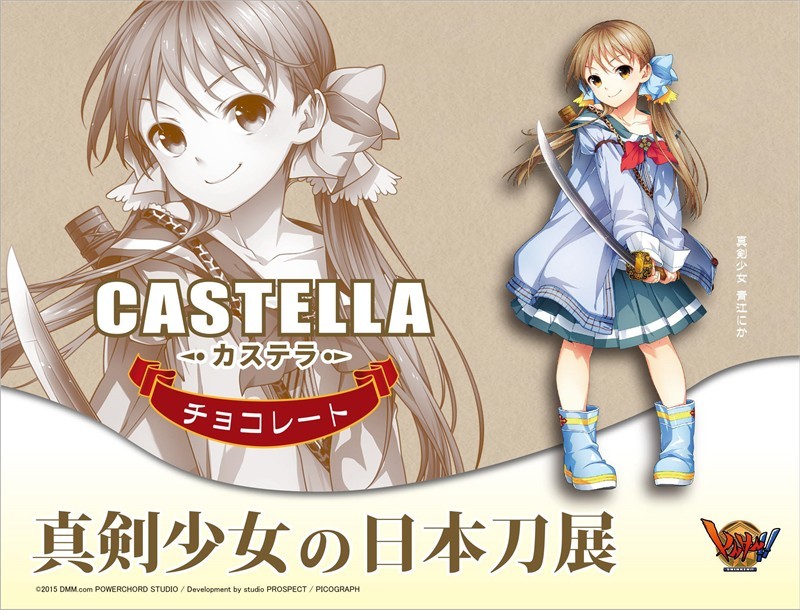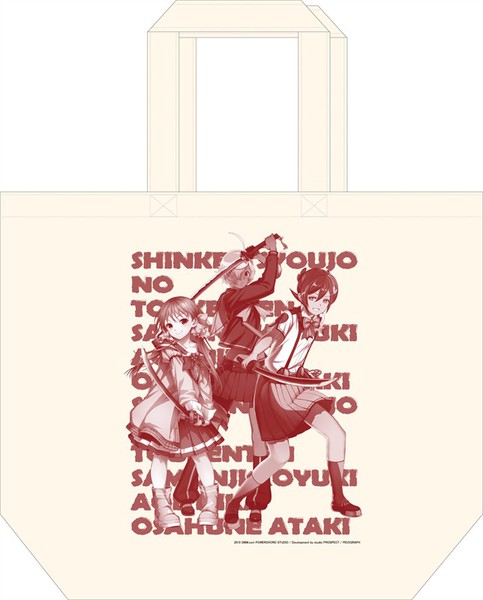 The event takes place alongside others, like the Okatana Joshi Kai (Female Sword-Lovers' Convention) and Tanren Kai (Forging Convention), which allow a new generation of sword aficionados to mingle with swordsmiths. The exhibit lasts until September 13 and costs 800 yen ($6.45) to see (500 yen/$4 for students).
In other militaristic anthropomorphization news, the online game Kantai Collection has introduced new versions of some of its characters. All but Abukuma are summer exclusives.

The light cruiser Abukuma

The cruiser Tenryū

The destroyer Shigure

The destroyer Yūdachi

The repair ship Akashi

The Italian battleship Littorio
New voice clips have also been added for over 40 characters.
[Via 4Gamer.net and Otaku.com]
---