Interest

Live-Action Attack on Titan Cast Get Fashion Mag Shoot

posted on by Carlos Cadorniga
Live-action Mikasa Ackerman is in the spotlight on the front cover of a fashion magazine.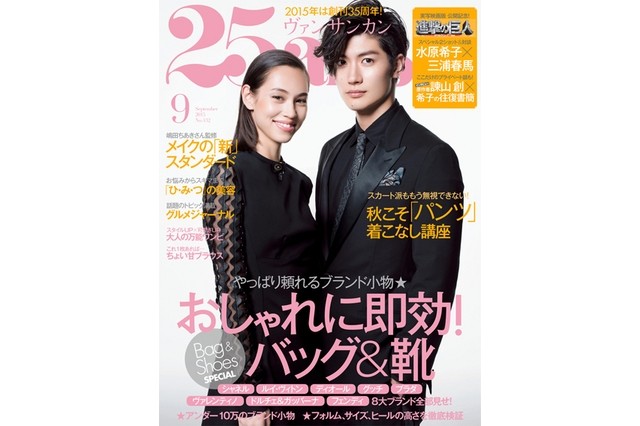 As one of the stars in the live action Attack on Titan adaptation,American-Korean actress and fashion icon Kiko Mizuhara graces the cover of the latest issue of Japanese monthly women's magazine 25ans along with co-star Haruma Miura, who plays Eren Jaeger in the movie.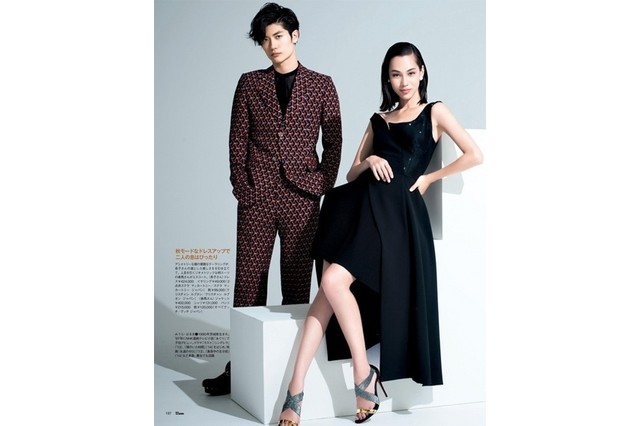 She and Miura are both featured within the magazine sporting the latest autumn attire. The photos included were shot to portray the complementary contrast between both actors' style and elegance. The actors were also interviewed about their time on set while filming this major adaptation of a world-renowned manga and anime.
"It wasn't at all easy at first," Mizuhara admitted when speaking about the first days of filming. "It started off really arduous, by I got really motivated as we went on."
Miura seemed more excited on the project, stating that "I was surprised to know that I'd worked for eight hours on end. Thats pretty cool!"
Mizuhara went on to discuss the film itself. "[The movie] might be little different than the manga, but it's as exciting as riding a roller coaster!"
"I think that people could see more of themselves in these characters," Miura said about the movie's universal appeal.
A fan Q and A in the magazine also came up in the issue. In it, author Hajime Isayama commented on the co-stars portraying his characters.
"Mizuhara [in the movie] brings a refreshing vision to this world that we've all grown to know," Isayama said of Mizuhara's performance. "Miura's personality also really syncs up with Eren's head-on style."
This issue of 25ans celebrates its 35th anniversary. This pairing of a woman and a man on the cover has not been implemented by the magazine since last year's March issue that featured actress/model/singer Anne Watanabe and actor Masahiro Higashide.
[Via Anime Anime]
---