Interest

23-Foot Long Miia Comiket Pillow Sells Out in 1 Hour

posted on by Lynzee Loveridge
I scream, you scream, everyone at Comiket was screaming for their own monster girl. Specifically, the seven meter (23-foot) long hugging pillow of Miia the Lamia. Despite its steep 100,000 yen (about US$805) cost, the Tokuma Shoten/Monster Musume booth at Comiket sold out within the first hour of day one.
The pillow case was part of the booth display and had to be wrapped around the top pillar to show all of it.

The company is now taking reservations to meet the overwhelming demand for the item.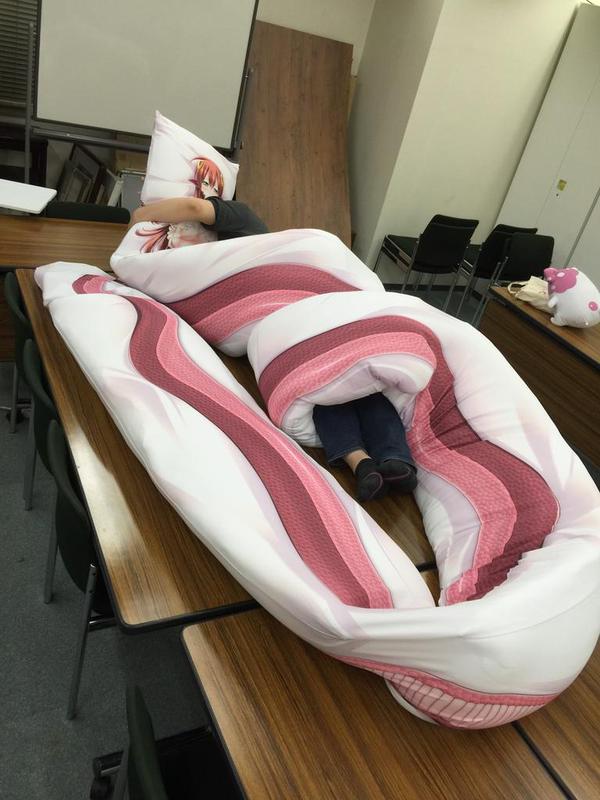 This appears to be the proper way to snuggle with Miia
Comic Ryū is also streaming a series of videos about the pillow case.
The videos above and below explain the process by which the lengthy pillow was made. First Tokuma Shoten made a line drawing, then it contacted a hentai game designer to fine-tune the drawing's skin tone (with input from OKAYADO, the manga artist). Next it contracted A & J Co. in Kyoto to print the pillow cover. They found that the pillow's extra length necessitated even stricter quality controls than usual to keep errors from magnifying in the printing process, driving its cost way up. The second video shows photos from A & J's factory and demonstrates how its colors were brightened by ink rollers. It then brags about the pillow's softness ("like a marshmallow") and how it can completely envelop you, making it far warmer than other hug pillows.
As for getting it home? You'll need to enlist a few friends to help.


Thanks to Rukiia for the news tip
[Via Hachima Kikō]
---