Interest

Sherlock Hound Dresses Bring Retro England to Life

posted on by Carlos Cadorniga
Anime News Network's merchandise coverage sponsored by
Tokyo Otaku Mode
.

---
The 1984 canine detective sees a nostalgic dedication in the form of a new clothing line.

Japanese online clothing store Sukiyaki is primed to release a new fashion collection that draws inspiration from the 1984 anime Sherlock Hound, which adapted the classic "Sherlock Holmes" character as an anthropomorphic dog. The line includes five pieces, including four dresses and accessories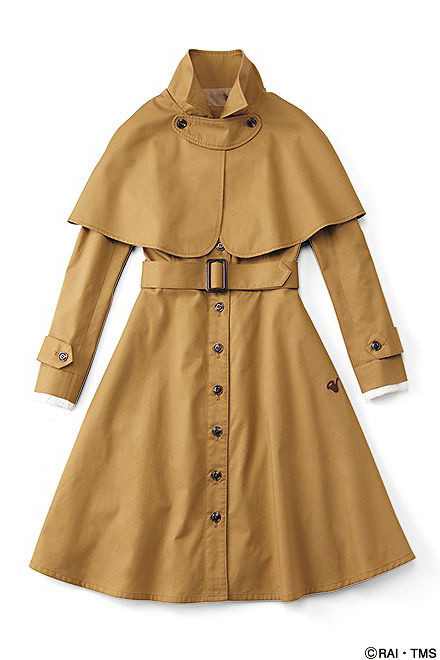 The first piece is a trench coat One Piece dress fashioned with a loose flowing cape. Modeled after Hound's normal on-the-case attire, the coat includes a stitching of Hound's trademark pipe over the left pocket area. This coat dress costs 9,200 yen (about US$76).

This special accessory set accentuates the trench coat piece perfectly. Hound's favorite deerstalker hat is recreated with fashionable and comfortable detail. Included are a set of Fake Fur ears suited for cosplay fans who want to emulate the dog detective. This set goes for 4,900 yen (US$41)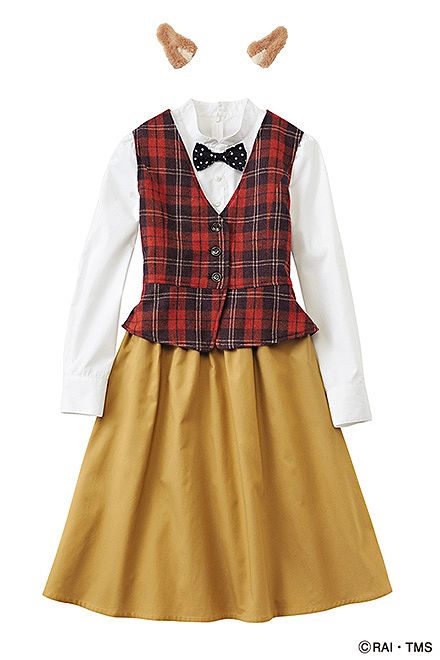 Hound's casual wear is also emulated with this One Piece/vest combo piece, fashioned with plaid and a bowtie. With its own set of Hound ears, this costs 9,200 yen (about US$76).

This piece represents the casual wear of Hound's trusty sidekick, Watson. This dark blue dress and black stitched vest comes with Watson's ears and costs 9,200 yen (about US$76).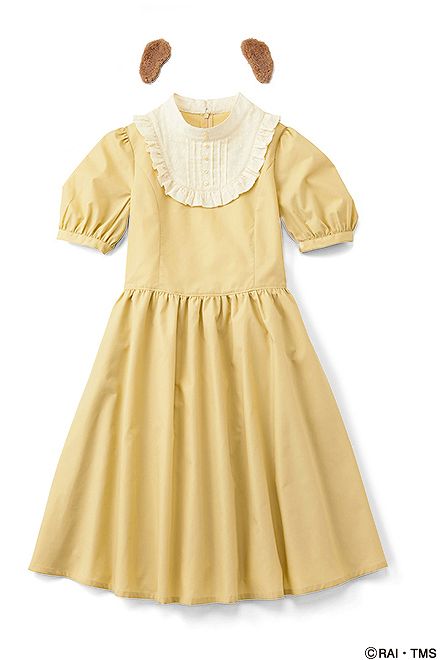 The last piece in the set is the old-fashioned yellow dress of Hound's landlady, Mrs. Hudson. It comes with Hudson's stubby ears and also costs 9,200 yen (about US$76).
[Via Nijimen]
---