Interest

Peach John Plans Its Own Eva Lingerie, Pen Pen Kigurumi

posted on by Lynzee Loveridge
Anime News Network's merchandise coverage sponsored by
Tokyo Otaku Mode
.

---
Just two months SuperGroupies announced a lingerie line based on the girls' plugsuits from Neon Genesis Evangelion. Not to be outdone, Peach John, the creators behind the Sailor Moon lingerie line, announced its own Eva-inspired bra and pantie sets, a nightie, and Pen Pen kigurumi.
The sets feature a lacy bustier-style bra and matching underwear. Colors include white & orange (Rei), blue (Shinji), Red (Asuka), purple (Kaworu), and pink (Mari). Each set costs 6,980 yen (US$58).

An alternate set comes in red, white, or blue and has a Spear of Longinus pattern. Each set costs 5,980 yen (US$50).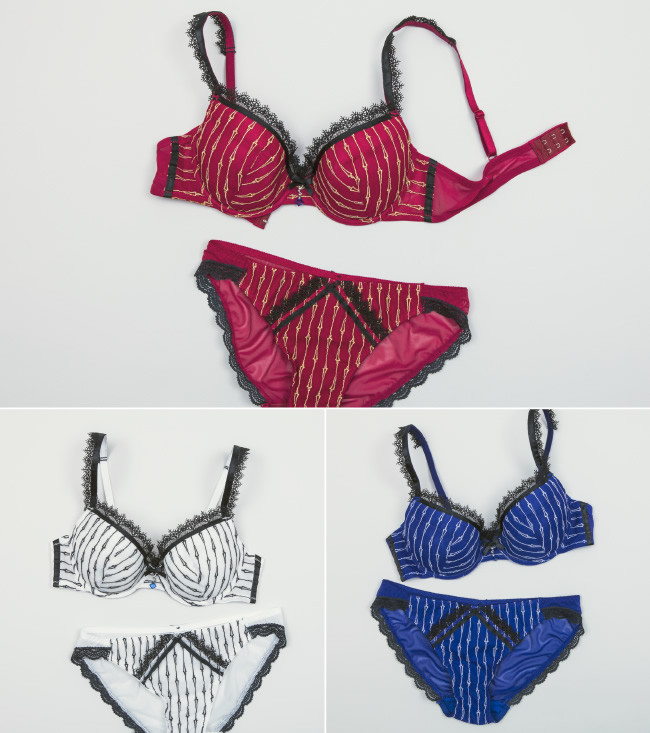 The AT-Field print bra and panties do not include an underwire for more casual wear. Each set costs 4,980 yen (US$42).

Two "lazy dresses" come in blue and white or black and red. Each costs 6,980 yen (US$58).

The "doll set" nightie costs 6,980 yen (US$58).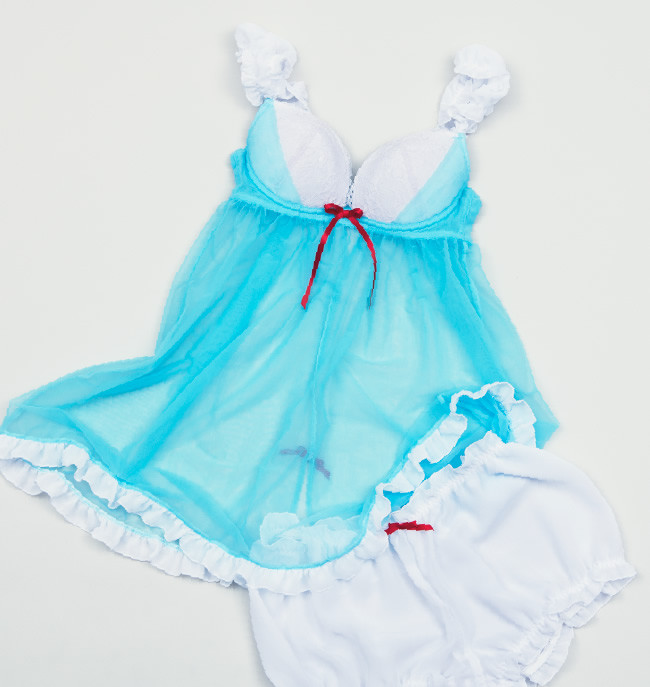 The Pen Pen kigurumi costs 7,980 yen (US$67). This looks extra snuggly and also doubles as a costume.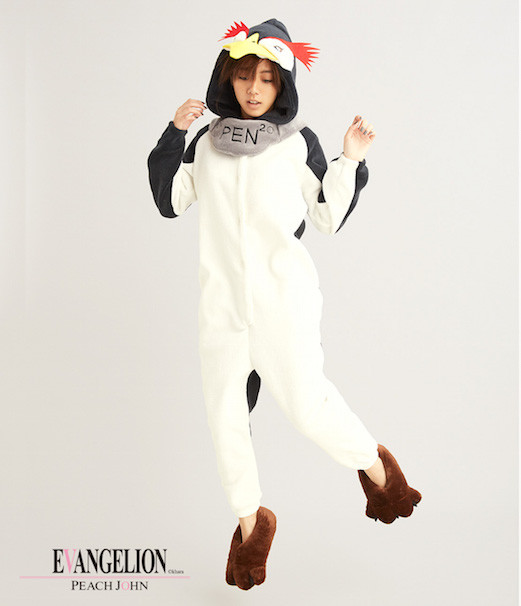 Preorders open on October 5 and will last until October 13. The items are expected to ship in January.
[Via Kai-You]
---