Interest

Asahi Shimbun Promotes Literacy with Cute High School Girls

posted on by Eric Stimson
New app quizzes students with newspaper columns
---
With newspapers becoming increasingly associated with the older generation, Japan's venerable Asahi Shimbun is trying to capture a younger demographic through two things Japanese youth love: moe schoolgirls and apps. Its new app, Kikasete Tensei Jingo ("Hear The Voice of Heaven is the Voice of the People"), uses cute high school girls to promote its column, Tensei Jingo.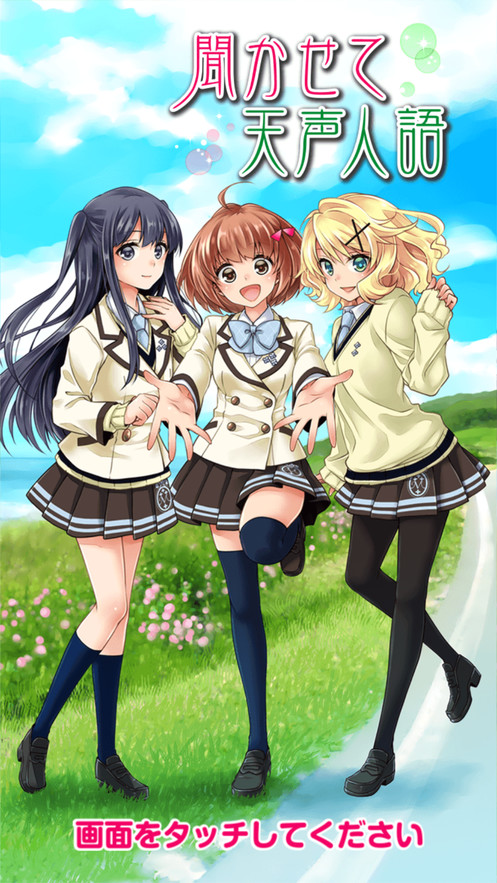 Tensei Jingo (a translation of a phrase meaning "The Voice of Heaven is the Voice of the People") is an Asahi Shimbun column that first appeared in 1904. Its short essays cover current events, historical topics, Japanese literature and culture, and a variety of other subjects; they are frequently used on examinations. The app therefore helps students improve their reading ability and comprehension. The app uses 30 columns printed between March 2014 and June 2015.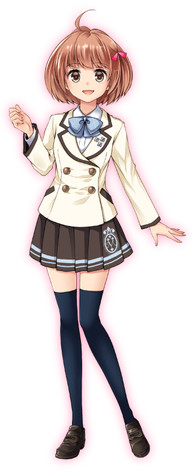 The story revolves around three girls, Miko Izumo (voiced by Kei Mizusawa), Hinata Ise (voiced by Ari Yunohara) and Yuyuka Fushimi (voiced by Natsumi Yanase) (left to right), who aspire to be a voice actress, an announcer, and a journalist, respectively. Hinata is president of the Broadcast Club, and to justify its existence and practice her and her friends' ability to read aloud, she hits upon the idea of reading the Tensei Jingo columns out loud. The player listens to the girls' renditions of the column, then answers five questions about its content. Correct answers advance the story and access more columns and more clothing options for the characters. Get a perfect score on a quiz, and bonus voice samples are unlocked.


Hinata offers a quiz on the definitions of Japanese poetry.



Miko gains a new costume.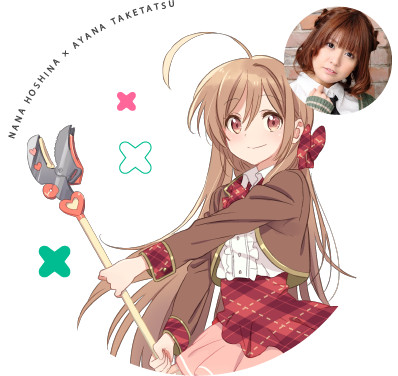 The first 15 columns are free, but the other 15 must be downloaded at a price (120 yen/$1.00 per column). This part of the app also introduces two new characters, Yuri Hyakushiki (Shiori Mikami) and Nana Hoshina (Ayana Taketatsu), who are aspiring idols. Kikasete Tensei Jingo may be downloaded for the iOS here.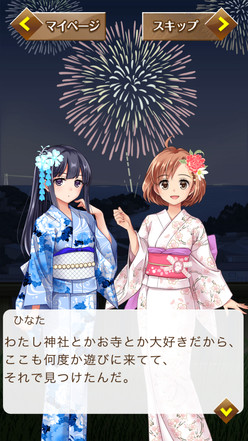 Nana reads a column on the 1-yen coin.
[Via Internet Watch and Kikasete Tensei Jingo official site]
---