Interest

Enjoy Your Christmas Cake with Haruka Tomatsu—Virtually

posted on by Lynzee Loveridge
Christmas in Japan is predominately a romantic holiday full of cake, sharing scarves, and kissing under the twinkling lights of a Christmas tree. Christmas cake is such a well-established tradition that specialized cakes, including ones featuring anime characters, open up for pre-orders months in advance. Not everyone has a special someone to share this tradition with, but if you're holding out for a holiday date with Sword Art Online's Asuna or To Love-Ru's Lala, Megahouse has you covered.
Megahouse revealed its "BotsNew" virtual reality headset back in April. The tech utilizes videos downloaded on the user's smartphone, with a focus on dating sims. Voice actress Haruka Tomatsu is the voice actress of the previously mentioned characters and she's paired up with the device and Rolls New York bakery to create a one-of-a-kind Christmas date.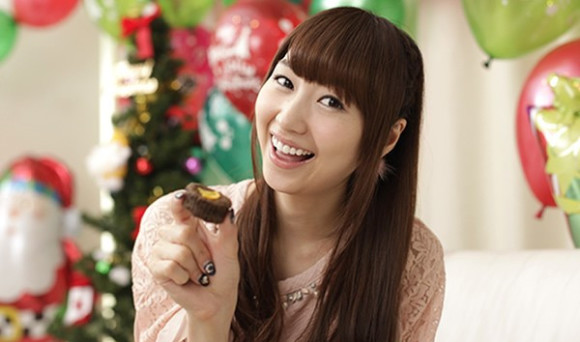 The whole package includes the VR headset, four cupcakes, and the necessary software for 4,584 yen (US$38), which is honestly a pretty cheap date. In the video, Tomatsu will chat with you and "feed" you cupcakes, each of which are included in the package so you can feed them to yourself at the same time. The cupcakes are chocolate orange, peach, cranberry, and cheese pepper flavored.


The package will ship in early December to ensure it arrives in time for Christmas eve.
[Via Rocket News 24]
---