Interest

Street Fighter, Sumo and Horse-Racing in One Epic Crossover Campaign

posted on by Carlos Cadorniga
For the Street Fighter cast, new challengers approach in the form of professional sumo at a Japanese horse-racing track.
A new collaboration has been announced between the world-famous Capcom fighting game and the Japanese Sumo Association in honor of the upcoming 35th Japan Cup horse race.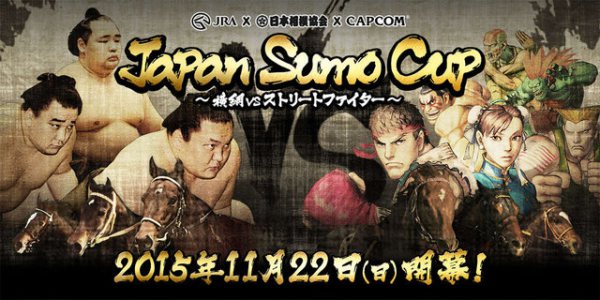 In the "Japan Sumo Cup," several characters from the game will face off against professional sumo wrestlers Hakuhō Shō, Harumafuji Kōhei and Kakuryū Rikisaburō. The Street Fighter characters involved in the showdown will include Ryu, Guile, Chun-Li, Blanka, Dhalsim, E. Honda, M. Bison and Akuma. Details of their bout are currently scarce, but with the fight taking place on November 22, more details should arrive in the coming days.
The 35th Japan Cup will take place a week after the fight on November 29.
[Via Otakomu]
---