Interest

Artwork Revealed for Granblue Fantasy/Slayers Collaboration

posted on

2016-01-03

18:45 EST by Eric Stimson
New version launches on January 26
---
Characters from the 1990s fantasy light novel/anime series The Slayers will appear in Granblue Fantasy, a smartphone RPG popular in Japan, according to an announcement in Dragon Magazine in November. Granblue Fantasy's official site has now unveiled official artwork for Lina, Naga and Gourry, who will be available in that game as allies.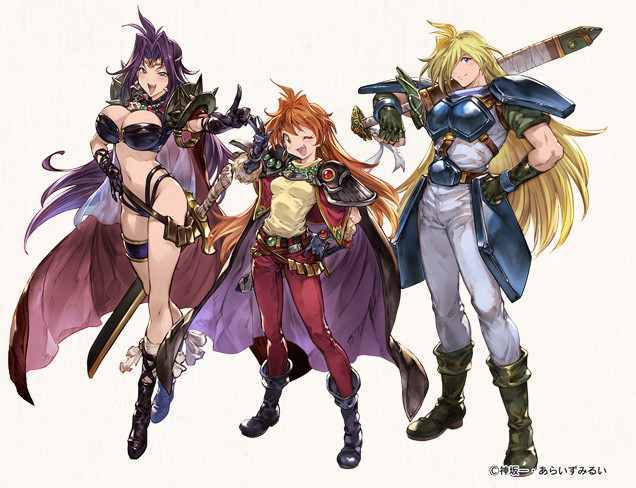 Unfortunately, further details about the crossover remain scarce. The site promises that the new version, Slayers Magna, will be "a little different," and that it will launch during the Hoshi no Kosenjō event on January 26. More details will be divulged on January 18.
The crossover celebrates the 25th anniversary of the original Slayers light novel in 1990.
[Via Granblue Fantasy official site and Granblue Fantasy Kōryaku Wiki]
---