Interest

Free!'s Iwami Tops Ranking of Rural Locales to Live

posted on by Eric Stimson
Safety, convenience, hospitality to newcomers are deciding factors
---
Iwami, a seaside town in Western Japan's Tottori Prefecture, is graced with picturesque coastal scenery. It's the setting for the popular swimming anime Free! Iwatobi Swim Club. But according to the magazine Inaka Kurashi no Hon ("Book of Country Living"), it's remarkable for another reason — it's the best rural area to live in all of Japan.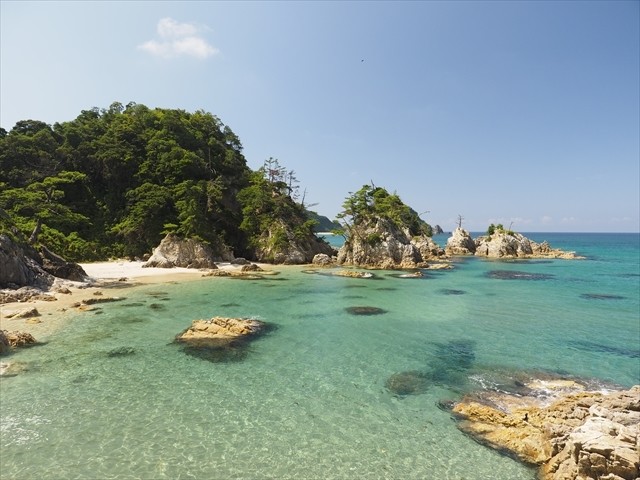 The magazine doesn't take into account softer aspects like nature or anime tie-ins; the ranking is based on a survey of 106 points that affect livability, conducted for the past four years across 574 localities. Factors that weigh heavily include services to accommodate newcomers, senior health care and nursing, ease of raising children, and everyday conveniences. Iwami, along with nearby Asago, scored a 93.

Iwami got perfect scores in the "risk of disaster" and "convenience of everyday life" categories, indicating low potential for earthquakes and typhoons and good shopping options. It also scored well in new categories, like money for newborns and taxation, which enabled it to shoot upwards from its previous position of 18. Iwami provides up to 2 million yen ($17,000) for new residents to renovate vacant houses or 500,000 yen ($4,250) to build a new one. It encourages raising children there, and is the only town in the prefecture to subsidize diapers by up to 30,000 yen ($250).

Other Tottori Prefecture cities to do well in the ranking include Tottori itself (#9) and Kurayoshi (#18). Iwami has capitalized on its Free! connection by hawking Free! merchandise and decorating accordingly, and has even held a fair in Tokyo to entice Free! fans to move to their beloved boys' hometown. No word on how many took them up on it.
[Via Yomiuri Online;Images from Toriphoto, Hachima Kikō and Iwami-chō Ajiro no Machinami]
---