Interest

Saekano's Megumi to Appear in 3-D at AnimeJapan 2016

posted on by Eric Stimson
Uses latest projection mapping technology
---
At this year's AnimeJapan convention at the Tokyo Big Sight convention center, fans of Saekano: How to Raise a Boring Girlfriend will be greeted at a certain booth by a 3-D version of Megumi, the "boring girlfriend" of the title. She will be made by the latest projection-mapping technology by Sony and can be viewed from many different angles. The project is overseen by the light novel's author, Fumiaki Maruto, and will include high-resolution graphic modeling from the light novel's illustrator, Kurehito Misaki, and voice samples from Megumi's voice actress, Kiyono Yasuno. Megumi will be able to move and respond to attendees both verbally and expressively. The booth will also include a demonstration of Mezamashi Manager (a wake-up smartphone app) and how it can be used to control Megumi on an Android 4K TV.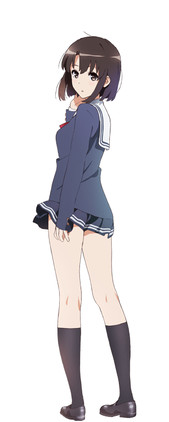 The Megumi Katō Project will be located at Booth A-14; AnimeJapan 2016 will be held on March 26 and 27. Saekano will return to TV in April 2017.
Megumi is also available as a life-size statue, production of which was doubled to meet demand. Projection mapping has typically been used for grander subjects, like Neon Genesis Evangelion's Unit-01, the life-size Gundam, and the Colossal Titan.
[Via moca; Images from Saekano official site, tsundora.com and Saekano Shop 2016]
---