×
remind me tomorrow
remind me next week
never remind me
Subscribe to the ANN Newsletter • Wake up every Sunday to a curated list of ANN's most interesting posts of the week.
read more
Interest

English Teacher Illustrator Comments on Character's Sudden Popularity

posted on by Eric Stimson
"It's kind of amazing how much activity went into this"
---
On Thursday, we wrote about the new Japanese middle school English-language textbook, New Horizon, and its cute English teacher character, Ellen Baker.




Japanese netizens swiftly became infatuated with Ms. Baker, and Twitter and pixiv have been flooded with fanart of her. (The previous article focuses on a particular meme involving Ms. Baker demonstrating how to swing a baseball bat.)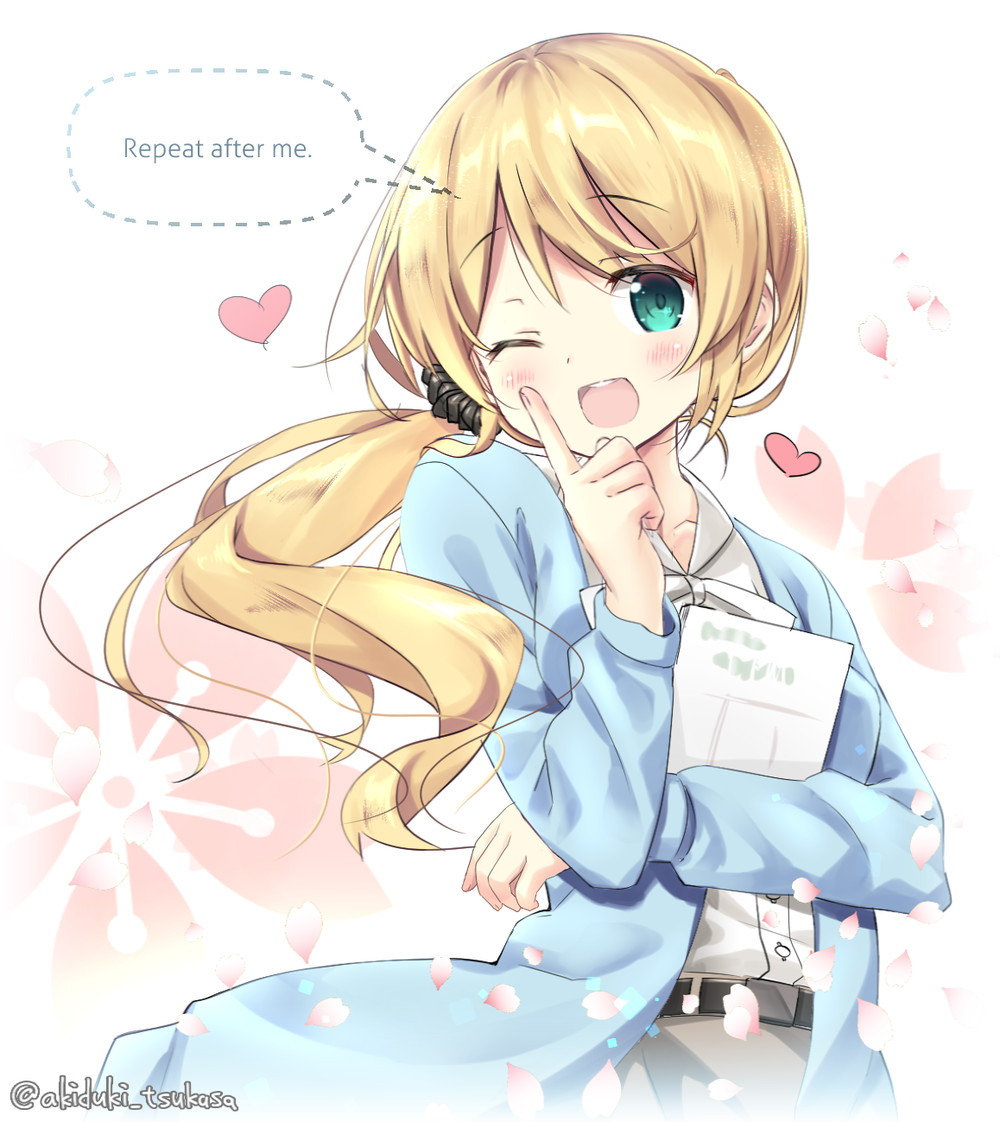 @1145ryou_cm3d2 even recreated her in the erotic video game Custom Maid 3D 2.


Ms. Baker's popularity earned her a spot on the Nippon TV morning show Oha!4 News Live, where we learn that she's from Boston, in her late 20s, has a younger brother who works in a Chinese restaurant, and has pet rabbits.
急上昇おはワードにエレン先生が〜 #おは4 #エレン先生 pic.twitter.com/n8ZH7L06jT

— しのん° (@33213abc) April 7, 2016
急上昇おはワードにエレン先生が〜 その2 #おは4 #エレン先生 pic.twitter.com/AeD02wUF33

— しのん° (@33213abc) April 7, 2016
In an interview with Buzzfeed, Ms. Baker's illustrator, Denchūbō (Electricity Pole), explained that the only instructions from the publisher, Tokyo Shoseki, gave were the characters' nationalities, clubs, and to use a "modern" illustration style. Denchūbō wanted a character "I would think was cute" and admits that it's hard to draw someone full of life without getting attached to them. "She's like a big sister — she's older, but when it comes time to have fun, she's on the same level as the kids," said the illustrator of Ms. Baker. Tokyo Shoseki were pleased with the results, saying it was what they had in mind and hoping that it would stimulate interest in English.
That being said, Denchūbō had a few extra words on Ms. Baker's popularity. "I'm really happy this has become such a big deal, but this is educational material at the end of the day. I'm concerned about the bad impression I would get from guardians if this became a fuss apart from school." But in an April 8 diary post, the artist encouraged fans not to worry and have fun: "I've looked at who knows how many pictures and laughed a lot. It's kind of amazing how much activity went into this... I'm super-jealous."


Denchūbō's take on Ms. Baker
[Via Hachima Kikō, 2, 3, 4, 5]
---