Interest

New Artbook Presents Japanese Illustrators' Takes on Classic Paintings

posted on

2016-05-21

17:45 EDT by Eric Stimson
Vermeer, Monet, Van Gogh and more reinterpreted
---
Japanese illustrators tend to work on things like video games, light novels, and commercial promotions, but that doesn't mean they can't take on "high art." As if to prove this point (or disprove it, if you prefer), 43 professional illustrators have drawn their own versions of classic artwork and collected them in an upcoming artbook, Eshi de Irodoru Sekai no Meiga ("The World's Masterworks as Drawn by Illustrators"; the English translation on the cover is Japanese Contemporary Illustration Artists Meets Old Master Paintings).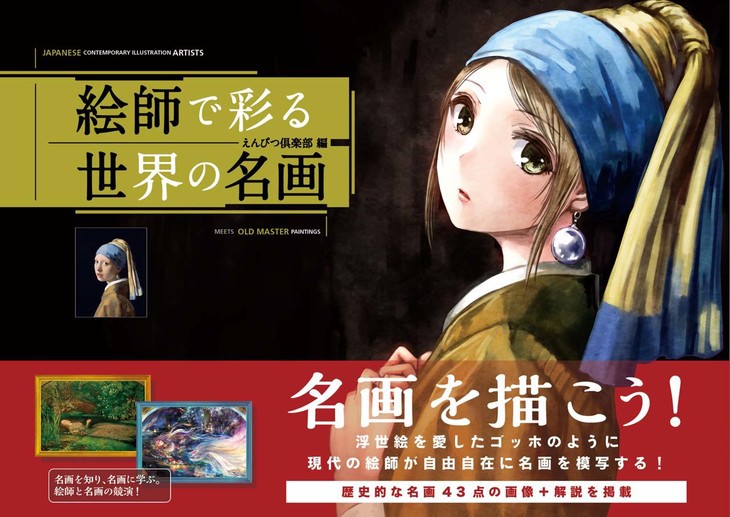 The art included within is primarily interpretations of European works, although Utamaro Kitagawa's ukiyo-e Young Woman Blowing a Glass Pipe is recreated with extra lace by Yama no Susume's original artist, Shiro. Each illustration has an accompanying paragraph explaining an aspect of the original painting. The first edition at Toranoana, Animate, Melon Books, or certain other stores will come with postcards reproducing some of the artwork within.
The artists included are:
Akabane
Ataru
Ech
Gia
Hebitsukai
Yō Hibara
Himegami Drop
Rin Horuma
ica
Irorico
Ison
Issa
Ken'ichi Iwamoto
Sato Kamegoya
Kina Kazuharu
Kazune
Kiyamachi
kona
lack
Tatsuaki Minakami
Miyoshino
Sie Nanahara
Nanahime
Tsubasa Nanaki
Takayoshi Nōgi
Noki
Nozomi
Renta
Retumaru
Sabamu
Rokutaku Sakamoto
Shigaraki
Karuta Shiki
Shiro
totomo
Hiro Usuda
Uzuki
Ofū Yamadori
Airi Yoshioka
Kihiro Yuzuki
*zoff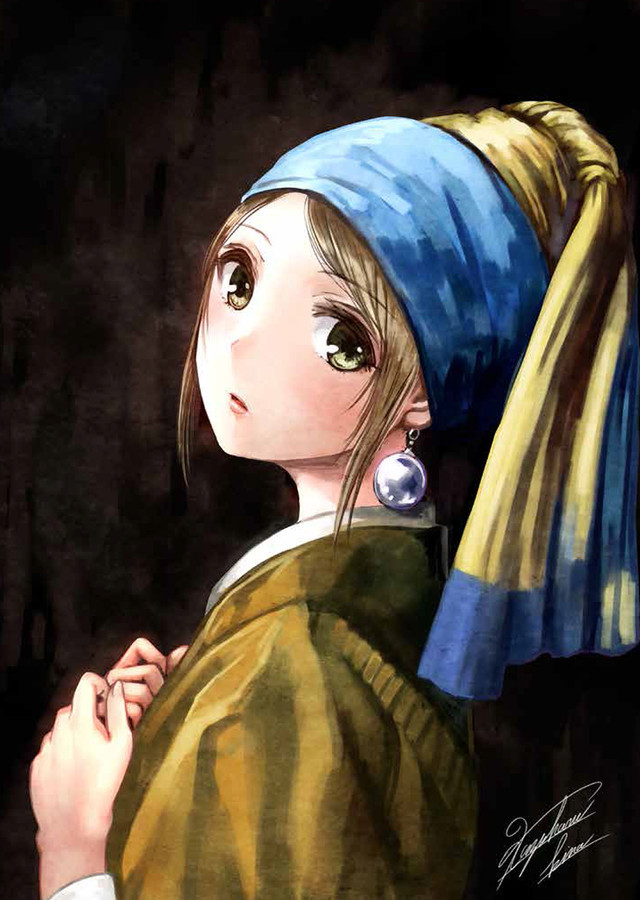 Kina Kazuharu's twist on Johannes Vermeer's Girl with a Pearl Earring

Ech's spin on Claude Monet's Woman with a Parasol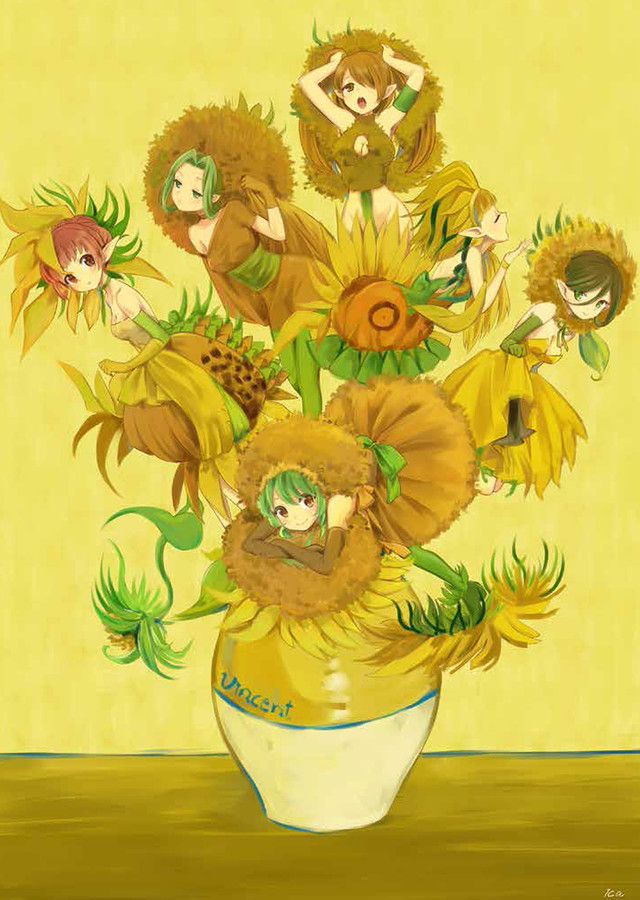 ica's take on Vincent Van Gogh's Sunflowers


Edouard Manet's A Bar at the Folies-Bergère


Henri Rousseau's The Snake Charmer


Pierre-Auguste Renoir's Dance at le Moulin de la Galette


John Everett Millais's Ophelia

A postcard of a reinterpretation of Vermeer's The Milkmaid

Melon Books' postcard, based on Sandro Botticelli's Primavera
The artbook goes on sale on May 26. For a look at what famous paintings would look like as potential boyfriends or girlfriends, see our article on Comical Psychosomatic Medicine.
Source: Comic Natalie
---