Interest

T.M.Revolution Enters the Fray at Comiket Dōjinshi Event

posted on by Jennifer Sherman
Between performing the theme song for a puppet television series, producing a male idol project, and releasing his 20th anniversary album, T.M. Revolution has found time to enter a new field. The singer and actor will make his debut at the Comic Market (also known as Comiket or Comike) dōjinshi event in August.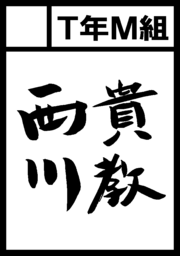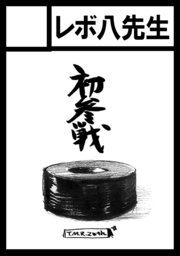 Two listings for Takanori Nishikawa, T.M.Revolution's real name, recently appeared in the web catalog for Comiket 90. T.M.Revolution reserved two neighboring booth spaces under the combined circle name of "T-nen M-gumi Revo Hachi-sensei" (Year T, Group M, Mr. Hachi Revo). The reservation is for Friday, August 12 in the West Exhibition Hall of the Tokyo Big Sight event center.
T.M.Revolution mentioned in the past that he wanted to attend Comiket, but some net users are speculating that his participation might be a publicity stunt. Maybe the man is a true otaku who is answering his calling to become a dōjinshi creator, or maybe he just wants to boost his latest album's sales. There is no official confirmation that T.M.Revolution himself will attend the event, but the catalog listing reveals that "original miscellaneous goods" will be available at the booths.

Whatever his motives, T.M.Revolution should prepare for the extra crowds he is bound to attract. About 150,000 people attended Comiket 89 on its first day last December. If he is lucky, maybe T.M.Revolution can draw in attendees and compete with Kantai Collection, the most popular franchise for dōjin circles.
The singer's busy summer will include a performance at this year's Anime Expo convention in Los Angeles on July 2.
T.M. Revolution released his 20th anniversary best of album, titled 2020 -T.M.Revolution ALL TIME BEST-, on May 11. He is producing the fictional male idol project "B-Project," which is getting both a video game and a television anime adaptation. He is also performing the upcoming theme song for Gen Urobuchi and Taiwanese company PILI's Thunderbolt Fantasy: Tōriken Kōki puppet television series that will premiere on July 8.
Comic Market 90 will be held at the Tokyo Big Sight event center on August 12-14. A full list of the participating dōjin circles is available in the Comike Web Catalog.
[Via 0takomu, Hachima Kikō]
---