×
remind me tomorrow
remind me next week
never remind me
Subscribe to the ANN Newsletter • Wake up every Sunday to a curated list of ANN's most interesting posts of the week.
read more
Interest

Official Yuruyuri Manga Twitter Account Gets Off to Shaky Start

posted on by Eric Stimson
Magazine editor, manga artist apologize for unprofessional tweets
---
Some official social media accounts have fun with their brands and try to put some personality behind their tweets, like Sharp and Tanita's Sharp-san and Tanita-kun, or the fake fight that burst out between Dragon Age and Young Ace. But sometimes these efforts... don't work out so well.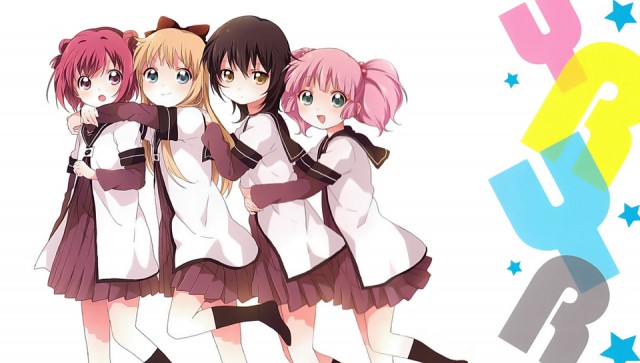 On Saturday, an official Twitter account for the Yuruyuri manga, @yryr_yhc, was launched. The account began by tweeting a series of "Akkari~n," claiming it was a "test." It then posted Tweets celebrating five years and 261 episodes of the Yuruyuri radio show, mentioning that its icon was drawn by Namori, the original manga artist, and then congratulating Namori on her birthday that day.
It went downhill from there. While many of the tweets have since been deleted, screenshots on other websites show that the account posted replies like:

"For useful information, summary sites [unofficial websites with content pulled from other sources] have more detail!"
"Are you having a yuri [Lesbian] wedding?"
"E-mail HQ and you could get a discount!"
"Even if Ichijinsha [the manga publisher] doesn't accept me, I accept myself. In that sense, I'm official."
"I'm not thinking bad thoughts, so I didn't know you guys were. Well who cares about any of you? To exaggerate, I wouldn't think anything if you died. That has nothing to do with reality, but the point is, I feel nothing towards you."
"I may have started this time on a Saturday, but I'm a classic millennial, so I take Saturdays off. My tweets from now on will be weekday only. I'm taking the weekend off! I'll sleep all day!"
Although the account gained over a thousand followers, its antics met a frosty reception. Numerous followers asked it to act like an official account, worried about the damage to Yuruyuri's image, and asked Ichijinsha to intervene. On June 25, it finally did.
At the official Yuruyuri@Comic Yuri Hime account launched today, there were inappropriate remarks and replies. We apologize to Namori and everyone involved, especially all the fans who love and support Yuruyuri, and for making them feel uncomfortable and sad. From here on we aim to restore everyone's trust and make this an account you can safely follow on the basis of respect for the original work and real literacy. We will earnestly apply ourselves to an official account that faces and walks in the same direction as our fans. We might be careless at times, but point these out and we will be grateful.
Naritarō Nakamura, the editor-in-chief of Comic Yuri Hime, and Namori also tweeted apologies.
Sources: Netlab: Rei Suzuhara, One Call Sokuhō and Ameba News; Images from Ciatr and [email protected] Yuri Hime Twitter
---