Interest

Winners of the Prince of Tennis Valentine's Day Chocolate Count Announced

posted on by Amanda Ellard
---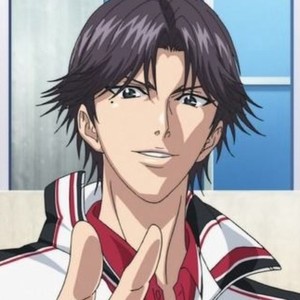 This past March, Prince of Tennis manga creator Takeshi Konomi announced that the results were in for Jump Square magazine's Prince of Tennis Valentine's Day character popularity contest, where fans are invited to send Valentine chocolates to there favorite character. Now, as promised, the winners have finally been announced with the release of the 18th volume of the New Prince of Tennis manga. They are:
Keigo Atobe (8948 chocolates)
Shinji Ibu (7995 chocolates)
Seiichi Yukimura (7384 chocolates)
Kazuya Tokugawa (6870 chocolates)
Sadaharu Inui (5412 chocolates)
Kenya Oshitari (5131 chocolates)
Wakashi Hiyoshi (4187 chocolates)
Kunimitsu Tezuka (3839 chocolates)
Kuranosuke Shiraishi (3597 chocolates)
Renji Yanagi (3564 chocolates)
Shūsuke Fuji
Kaoru Kaidō
Akaya Kirihara
Hiroshi Chinen
Shūichirō Ōishi
Eishirō Kite
Hajime Mizuki
Yasuyuki Kiraku
Takeshi Momoshiro
Ryō Shishido
Overall, 112,863 chocolates were sent in and it took eight staff members to complete the counting. Konomi tweeted on July 4 along with a special drawing, "Number 1 in the 2016 Prince of Tennis character Valentine chocolate count was Keigo Atobe. *clap clap* Regardless of the ranking though, we definitely received everyone's love for the characters!"


The annual Prince of Tennis chocolate popularity contest returned this year after Jump Square magazine editors changed popularity contest to a simple ballot in 2015, hoping to avoid the burden of a basement full of sweets.
The original Prince of Tennis manga was serialized in Weekly Shounen Jump from 1999 to 2008. Its sequel, New Prince of Tennis, has been running monthly in Jump Square magazine since 2009.
Source: Otakomu
---