Interest

Digimon Adventure Tri. Voice Actress Hitomi Yoshida Gets Married

posted on by Amanda Ellard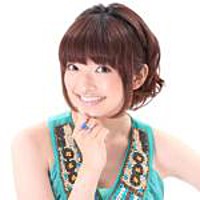 Voice Actress Hitomi Yoshida announced on her blog on July 13 that she is now married. She wrote:
"To everyone who cheers for me and supports me, thank you as always.

Today, July 13, I turned 32. It's thanks to everyone that during this crucial year too I was able to be well and spend it enjoyably. In order to get through one year brimming with health and full of smiles, I think I want to continue to be grateful and challenge myself.

Also, there is one other thing today I am pleased to report.

Today we got married.

In regards to my partner, because it is not my task to reveal a face or a name, I will keep his name hidden. I tend to walk in the clouds, but this kind, level-headed person has properly anchored me to the ground.

From here, together, I think we would like to build a fun household full of dreams. Furthermore, to set a certain attitude, I think I want to work harder and harder at my songs and plays.

From here on, I look forward to it and thank you."
Hitomi Yoshida is known for her roles as Cure Sunset in HappinessCharge PreCure!, Mimi Tachikawa in Digimon Adventure tri., Lester in Yu-Gi-Oh! 5D's, and Haru Miura in Katekyo Hitman Reborn!. She is also active on-stage with the musical Hakuouki.
Source: Happy Mipyoko Life via Yaraon Blog
---