Interest

Rie Kugimiya Records Audiobook for Familiar of Zero Light Novel

posted on by Amanda Ellard

To celebrate the upcoming release of the 22nd and final volume Zero no Tsukaima (Familiar of Zero), KADOKAWA Ranobe Channel released an audiobook of the first volume over Amazon's Audible service on Sunday. Rie Kugimiya, the voice of heroine Louise in the anime series, is performing the reading.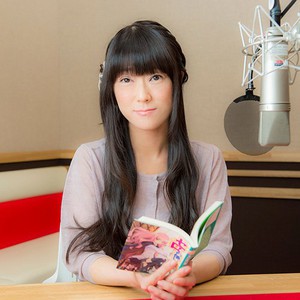 Kugimiya commented, "It has really been a long time since I've been in touch with the Zero no Tsukaima novel. It revived the atmosphere and events from the days of anime dubbing; my chest feels full of nostalgia." To the fans, she added, "I faced the recording by devoting my heart to it to the best of my ability. If everyone has enjoyed it, that is what's most important."
Volume 22 will ship in Japan on February 24, 2017. It is the second volume to be published since original author Noboru Yamaguchi passed away in 2013. The series left off on volume 20 in 2011, but Yamaguchi had dictated his plans for the rest of the story, and MF Bunko J published volume 21 by original artist Eiji Usatsuka and a new author on February 25, 2016.
KADOKAWA Ranobe Channel is a new creation, launching alongside the Zero no Tsukaima audiobook. The channel also launched four other light novel audiobooks: Sora No Oshigoto Side 'STARS' (read by Natsumi Takamori, Yō Taichi, and Mikako Komatsu), The Rising of the Shield Hero (read by Yukiko Yao), Fairy Tale Chronicle ~ kūki yomanai isekai Life (read by Yukiko Yao), and Mushoku Tensei - Isekai Ittara Honki Dasu (Mushoku Tensei: Jobless Reincarnation, read by Ayami Itō).
MF Bunko J published the Zero no Tsukaima light novel series beginning in 2004. It became an anime in 2006 with 4 different seasons. The series was also adapted into a manga in 2006 drawn by Nana Mochizuki and serialized in Media Factory's Monthly Comic Alive. Three other manga spin-off series were later published along with three visual novels.
Source: KADOKAWA Ranobe Channel on Amazon, Zero no Tsukaima website, Anime! Anime!
---