Interest

9-year-old Girl Wins Voice Acting Competition, Was Inspired by Himōto! Umaru-chan Actress

posted on by Amanda Whalen

Voice talent company 81 Produce recently held the final round of its 10th annual "Next Generation Seiyū Discovery Auditions" on August 1. This was the first time that the competition was held without an age restriction, and one talented 9-year old girl, Hikari Torio from Osaka, wowed the judges, winning several prizes.
In the acting portion of the audition, Torio's recitation of her lines was precise, and her talent was apparent. For the vocal portion, she sang the song "Lion" by May'n, a performance which won her the "JOYSOUND Prize." Torio was also awarded the "Elementary School Prize" and the "Special 10th Annual Commemorative Prize," and she will be performing on the children's television show Oha Suta.
After the prizes were announced, Torio, who was visibly holding back tears, said, "I'm very happy. I'm nervous, so I can hardly say anything, but I didn't think that I would get it, so I'm happy."
This was Torio's first time doing a voice actress audition. Apparently, she decided to apply for the competition because she was inspired by Aimi Tanaka and her perfomance as the obnoxious younger sister Umaru Doma in the 2015 anime Himouto! Umaruchan.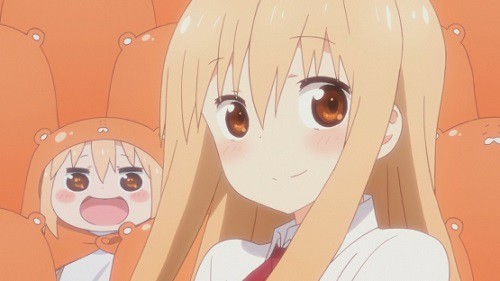 Tanaka, who is managed by 81 Produce, won an award for "Best New Actress" for her role in Himouto! Umaruchan at the 10th Annual Seiyū Awards in March.
Source: Biglobe News via Yaraon Image: (C)Deview
---