×
remind me tomorrow
remind me next week
never remind me
Subscribe to the ANN Newsletter • Wake up every Sunday to a curated list of ANN's most interesting posts of the week.
read more
Interest

Japanese Readers Choose Shonen Jump's Worst Heroines

posted on by Eric Stimson
Unexpected "winner"
---
Heroines in shōnen manga tend to be nice girls, sometimes with combat abilities, who usually end up falling in love with the hero. Like any protagonists, they're supposed to be likeable and relatable... but sometimes we get characters who are anything but: lazy, brutal, arrogant, incompetent, and/or selfish.
To designate the worst heroines in Weekly Shonen Jump's history, the editorial division of the Japanese fan site Goo Ranking polled 500 people in their 20s and 30s (250 men and 250 women). The survey was conducted from June 28 to July 1, although the website posted the results on August 27. The question was technically worded "Which heroine in Jump's history makes you the angriest?" Multiple votes were permitted.
Here are the top 20 results:

1. OCHAKO, My Hero Academia (6.7%)

2. CHITOGE, Nisekoi (5.9%)

3. ERINA, Food Wars! Shokugeki no Soma (5.3%)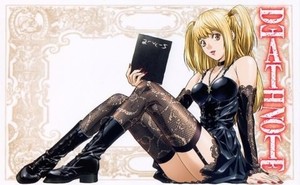 3. MISA, Death Note (5.3%)

5. Kagura, Gintama (4.5%)
6. Tsurara, Nura: Rise of the Yokai Clan (4.2%)
6. Sakura, Naruto (4.2%)
8. Chiaki, Rokudenashi Blues (4%)
9. Medaka, Medaka Box (3.8%)
10. Kokomi, Saiki Kusuo no Psi Nan (3.4%)
11. Tsukasa, Strawberry 100% (2.8%)
12. Chika, World Trigger (2.6%)
13. Miho, Bakuman. (2.4%)
13. Sakurako, Psyren (2.4%)
13. Himeko, Sket Dance (2.4%)
13. Nami, One Piece (2.4%)
17. Dakki, Hoshin Engi (2.2%)
18. Lala, To Love-Ru -Trouble- (2%)
18. Kaoru, Rurouni Kenshin (2%)
20. Aika, M×0 (1.8%)
Hopefully the winner of the Shonen Jump heroine audition will fare better than poor Ochako; the application deadline was August 26.
Source: Goo Ranking: Hikaru Sano; Images from Anime Hack, Mengniang Baihuo, Gamer and ETtoday.net
---