Interest

New Comedic Live-Action Video Gracefully Advertises PS4 Price Drop, Persona 5

posted on by Amanda Ellard
Ichiyō Higuchi, the famous Meiji era writer and the face of the 5,000 yen bill, comes to life for her "J-Pop debut" in a PlayStation 4 and Persona 5 ad uploaded by PlayStation Japan on Wednesday.

The 5,000 yen bill star's catchy song tells us about the new 5,000 yen drop in price for the PlayStation 4 console, from 34,980 yen (US$341) to 29,980 yen (US$292), at the same time that Persona 5 will be released for the PS4.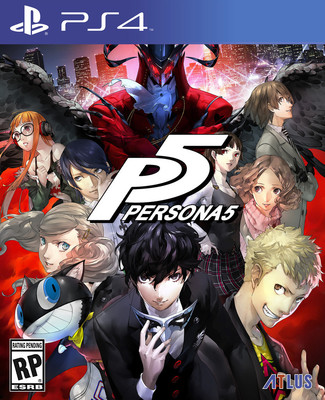 Persona 5 is slated for release on September 15 in Japan and February 14, 2017 in the Americas. Atlus will offer the American release in a "Take Your Heart" Premium Edition that includes a soundtrack CD, a Morgana plush, a hardcover artbook, a steelbook, and a school bag. The game will also be available in a Steelbook Edition.
The tie-in television anime special Persona 5 the Animation -The Day Breakers- premiered on September 3 from 7:00 to 7:55 p.m. on Tokyo MX and recounts the prologue story of the young thief organization at the center of the game. Hisato Murasaki will launch the Persona 5 manga on Shogakukan's Manga One app on September 15, and then on the Ura Sunday website on September 22.
---