Interest

Anime Fans Rank Most Attractive Black-Haired Female Characters

posted on by Jennifer Sherman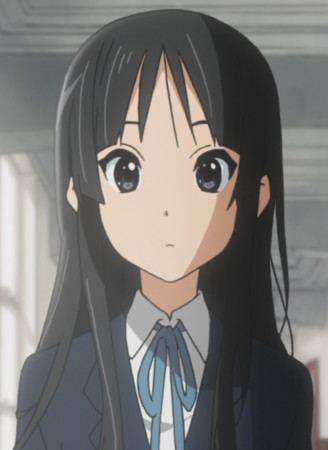 The Charapedia website announced the results of a poll on Thursday that asked fans which black-haired female anime and manga characters they find most "charming" or attractive. The poll ran from November 10 to November 16. Among the respondents, 59.9% were male and 40.1% were female. Participants in their 10s or 20s made up 62.0% of the voters, and people in their 30s or above made up 38.0%.
Here are the top 20 results:
Mio Akiyama from K-ON! (628 votes)
Yukino Yukinoshita from My Teen Romantic Comedy SNAFU (405 votes)
Eru Chitanda from Hyōka (392 votes)
Daiya Kurosawa from Love Live! Sunshine!! (349 votes)
Nico Yazawa from Love Live! (309 votes)
Homura Akemi from Puella Magi Madoka Magica (280 votes)
Kiyoko Shimizu from Haikyu!! (247 votes)
Mikasa Ackerman from Attack on Titan (180 votes)
Miyuki Shiba from The irregular at magic high school (172 votes)
Reina Kōsaka from Sound! Euphonium (162 votes)
Nico Robin from One Piece (157 votes)
Kyūbee Yagyū from Gintama (147 votes)
Ayase Aragaki from Oreimo (134 votes)
Kosaki Onodera from Nisekoi (130 votes)
Rei Hino from Sailor Moon (121 votes)
Tsukasa Ayatsuji from Amagami SS (117 votes)
Rin Shibuya from The

[email protected]

Cinderella Girls (113 votes)
Azusa Nakano from K-ON! (109 votes)
Tomoyo Daidōji from Card Captor Sakura (102 votes)
Sawako Kuronuma from Kimi ni Todoke (100 votes)
Goo Ranking also conducted a poll in 2014 that asked fans about their favorite black-haired female and male characters. Mio, Mikasa, and Sawako topped that list for the females. Attack on Titan's Levi, One Piece's Monkey D. Luffy, and Dragon Ball's Son Goku ranked at the top for males.
Neon Genesis Evangelion's Rei Ayanami ranked #1 in a 2014 poll of fans' favorite blue-haired heroines. Love Live! School idol project's Rin Hoshizora topped a list of the best short-haired characters in a Charapedia poll from 2015. Charapedia's voters also chose Yu-Gi-Oh!'s Yūgi Mutō last year as the anime character with the craziest hair.
Update: Tomoyo's last name corrected. Thanks, Northlander.
Image via K-ON! Wikia
---