Interest

Light Novel Author Takes Hands-On Approach to Marketing Latest Work

posted on by Eric Stimson
Hits streets of Akihabara to promote "Creepy Man"
---
Manga artists, animators, and light novel artists tend to be reserved and even shy, hiding behind generic or inhuman avatars to represent themselves to the outside world. Takeshi Nakazawa is not one of these. He took a hands-on, open approach to marketing his latest light novel, Kimoiman.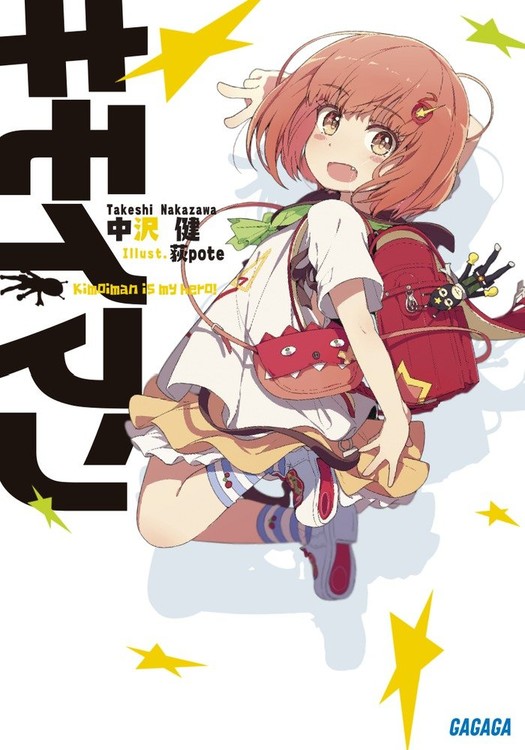 Nakazawa took to the streets of Akihabara, Tokyo's electronics and anime goods district, on January 17 wearing signs promoting Kimoiman. "Hello, I am Takeshi Nakazawa, the author of Kimoi Man," one said. (The other has a similar message.)

He was stopped by a camera crew from the TV show Bara Iro Dandy and queried about his feelings on idols.

Nakazawa also visited Shosen Book Tower, where he signed books for customers on the 8th floor.

He was also spotted on the subway.
Wearing signs advertising Kimoiman was a bold statement, because the title means "Creepy Man." Its protagonist, Ichirō, is bullied at school for being creepy and has an unrequited crush on one of his classmates. One day, he stands up for an elementary schoolgirl, Hijiri, who was being pressured into shoplifting. She encourages him to transform into a superhero to continue advocating for justice.
For more weird upcoming light novel concepts, consult this list.
[Via Nijipoi (WARNING: Site content may be NSFW) and Takeshi Nakazawa Twitter]
---