Interest

Yamato 2202 Plane Takes Flight This Month

posted on

2017-02-15

17:45 EST by Lynzee Loveridge
The Uchū Senkan Yamato 2202: Ai no Senshi-tachi (Space Battleship Yamato 2202: Warriors of Love or Star Blazers 2202: Warriors of Love) anime project's first film premieres on February 25 and Japan's Skymark Airlines new collaboration plane will set sail for the skies on the same day.
The Yamato Jet features the film's main characters Susumu Kodai and Yuki Mori on one side of the aircraft and the hull of the Yamato on the other side. Inside the cabin, the crew will play the film's theme songs and background music during boarding. The seats' headrests also display artwork from the film.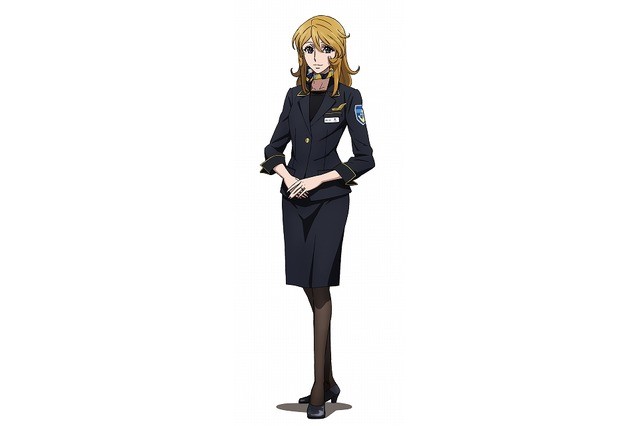 The plane is a Boeing 737-800 and will be used for both domestic and international flights until summer 2018.

The anime's story is set in the year 2202, three years after the Yamato's return from the planet Iscandar. The people of Earth restored their planet with the Cosmo Reverse System, and they signed a peace treaty with Garmillas. In addition to reconstruction, Earth developed a new defense fleet that includes the state-of-the-art battleship Andromeda. The Earth goes down a path of military expansion, despite Starsha Iscandar's wishes. The Yamato helps accomplish this so-called peace, but it comes at the price of many invaluable sacrifices. The goddess Teresa, who prays for tranquility in space, calls the Yamato to a new voyage. The threat of Gatlantis is sweeping over the universe and approaching Earth.
The project is a seven-part theatrical anime project, and the first film will premiere on February 25. The film will screen in a two-week limited engagement in 15 theaters in Japan. Members of the anime's main cast and staff will appear at a stage greeting event at two theaters in Tokyo and one theater in Kanagawa on opening day. The film's limited-edition Blu-ray Disc will go on sale on the same day at the theaters that are screening the film.
The first film is also getting a simultaneous digital release on February 25 on Amazon Video, Tsutaya TV, Hikari TV, PlayStation Video, bonobo, and Rakuten Showtime for a fee. The film will then be available to rent digitally starting on March 11, and will ship on DVD and Blu-ray Disc on March 24.
Source: Anime! Anime!
---