Interest

ToraCon Otaku Marriage Consulting Proves Popular With Women

posted on by Jennifer Sherman
The ToraCon marriage consulting office dedicated to helping otaku find love opened in Akihabara, Tokyo last Saturday. AbemaTV began streaming a video report about the service on Wednesday.
Many women are reportedly registering with ToraCon. In the video, a woman in her 30s spoke to AbemaTV on the condition of anonymity. She said, "I looked at Twitter and ran over. [It will be good] if I can find a person with matching values."
The dōjin manga shop Toranoana launched the ToraCon service. According to the company's founder and CEO Hirotaka Yoshida, about 68% of otaku are unmarried in Japan. Yoshida said he is not sure what it will take, but he hopes ToraCon will help to solve that problem.
ToraCon adviser Shōjirō Nomura also explained part of the matchmaking process in the video. The service takes a detailed look at each member's specific hobbies and interests in order to pair them with other members. As an example, Nomura said, "Because this member likes this character of this manga, maybe the conversation will match [with a certain member's tastes]."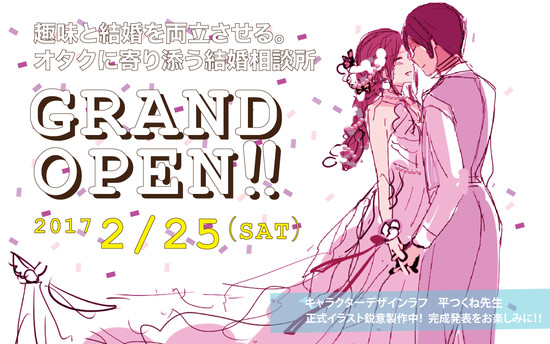 ToraCon ("Tiger Marriage") is part of IBJ, or the Japan Marriage Counselors' Federation. This gives it access to a database of about 58,000 singles to match with other lonely hearts. Its staff can search the database and find great matches for its clients and arrange meetings. This is standard stuff for marriage consulting, but ToraCon goes further with an exam for its clients to gauge just how geeky they are. It will host singles' parties for anime fans and match singles by what hobbies they share. Its counselors are available to contact by phone or e-mail for advice; they'll even run date simulations to prepare nervous clients for the real thing.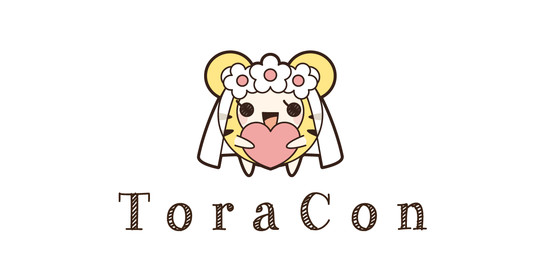 Clients can choose from various plans. The 0-yen plan puts you on the party mailing list (though you have to pay to attend the parties) and allows other clients to contact you. The My Pace plan makes you eligible to use the system, receive counseling, and get matched with singles; it's 98,000 yen ($867) up front and 10,000 yen ($88) monthly. The Anime Fan Support plan includes face-to-face counseling and introductions to other singles for 150,000 yen ($1,327) up front and 15,000 yen ($133) monthly.
The Full Support plan increases the number of matches, interviews, introductions, and applications and even waives the fee for three parties a year; it costs 230,000 yen ($2,034) up front and 15,000 yen monthly. If you end up getting married (and 90% of IBJ members do within three months), clients must pay an additional exit fee (100,000 to 200,000 yen/$884 to $1,769). ToraCon is available for everyone, as long as they're 20 years or older and can provide proof of being single. Men are expected to have a stable job.
Source: Livedoor News via Hachima Kikō
---