Interest

Anime/Manga/Game Industry Celebrates April Fool's Day 2017 - Part I

posted on by Lynzee Loveridge
---
It's that time of the year again: the cherry blossoms fall, and the April Fool's pranks fly. Japan's anime, manga and video game industries are fun-loving enough to participate in this tradition every year. Here are 2017's best anime-related April Fool's pranks.
Aikatsu
Arc System Works
The makers of BlazBlue and Guilty Gear franchises opened a website for its characters' next endeavor: an idol group. The characters formed three teams: Animal (Leo Whitefang, Potemkin), Rock (Iron Tager, Arakune, Kum Hyaehun), and Cute (Bang Shishigami, Misuzu).

[
Link
]
Brave King GaoGaiGar
Plenty of staff members got in on this joke. Animation director Yoshitomo Yonetani, Rascal the Raccoon, Bandai Candy, Sunrise, and Nippon Animation introduced the "sequel" to "Sentaku-Oh Gaoaraiger," the OVA "Sentaku-Oh GaoaRaiGar FINAL." Both are a play on Brave King GaoGaiGar, but in this case it translates to "Laundry King GaoaRaiGar." The ridiculous combining mecha cleans up enemies overwhelmed by laundry. Bandai Candy even has a detailed
blog post
about the tie-in toy line.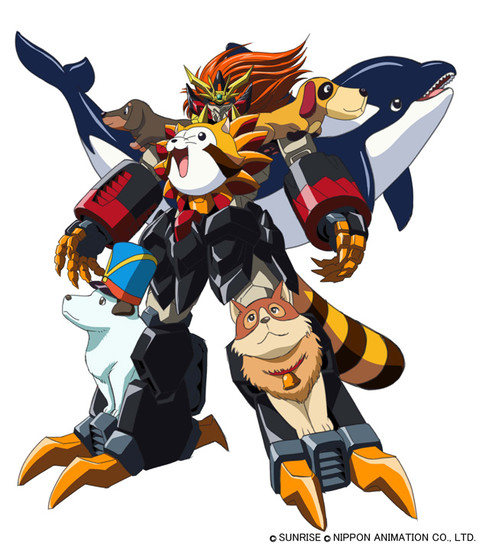 [
Link
,
Link 2
]
Bungo Stray Dogs
The supernatural anime starring reimagined real-world authors is changed to a high school setting again this year.

[
Link
]
Carddass
The card-game maker announced "Life-Size Booster Packs" with cards that are 1:1-scale of the robots they depict on the front. That will make for a challenging match, for sure.

[
Link
]
Dragon Ball Super
Goku and crew are reimagined as salarymen. In the midst of a economic depression on such a large scale that it is said to happen once in 100 years, Goku decides to get a job. In the midst of in-fighting Goku struggles for success and to achieve an enjoyable social life. The website his hosting three voice-drama episodes and a wallpaper.

[
Link
]
Fate/Grand Order
The game decides to try out Pokemon Go with "F/GO Guten Tag Omen"

[
Link
]
Good Smile Company
The figuremaker's website has gone feline as "Cat Smile Company". Plenty of cats are scheduled for release in the coming months.

[
Link
]
Is the order a rabbit??
This year's reinvention is "Chimame Chronicle," an RPG take on the characters.

[
Link
]
King of Prism Pretty Rhythm
The male idol anime wants to help you get six-pack abs with "Alexander EX" protein powder. The website shows the fantastic effects it had on its idols.

[
Link
]
Love Live! Sunshine
The girls finally get a live-action film. In this case, the entire cast is puppets, though. That counts, right?
Love Tyrant
Lu over the wall
Masaaki Yuasa's Lu over the wall anime film is taken over by actor Lou Ohshiba.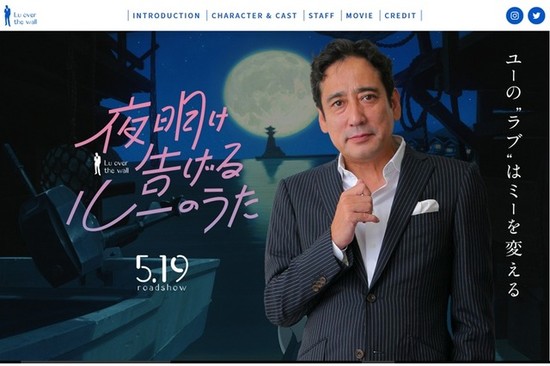 [
Link
]
Magic-kyun Renaissance
Takuya Eguchi doodles new characters for the Magic-Kyun Renaissance game.

[
Link
]
Max Factory
The figuremaker introduced its "higma" line (a joke based on its popular "figma" line). The company will release its posable wooden bear figure "when it wakes up from hibernation". Good Smile Company is hosting a fake product page, too. Customers that pre-order the bear from the page will get a papercraft of the folklore hero Kintarō's red apron and broad axe.

[
Link
]
Nitro+ CHiRAL
Nitro+'s female-targeted brand announced a web series starring over 60 of its characters. But the art is a bit...unfortunate.
Sega
Shin Godzilla
The Shin Godzilla cellphone is all the rage.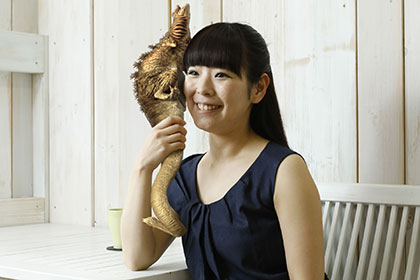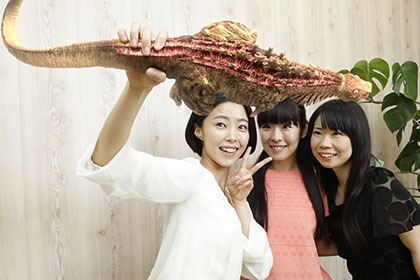 [
Link
]
Square Enix
Super Sonico
---
This article has a follow-up:
Anime/Manga/Game Industry Celebrates April Fool's Day 2017 - Part II
(2017-03-31 16:45)