Interest

7O3X: Fastest Finger First Anime's Voice Actor Kaito Ishikawa Quizzes Fans in Video

posted on by Rafael Antonio Pineda
Can you guess what Ishikawa ate for breakfast on Monday?
---
Toei began streaming a quiz video on Tuesday for 7O3X Fastest Finger First, the television anime adaptation of Iqura Sugimoto's Nana Maru San Batsu (literally, "7 O 3 X" or "7 Right, 3 Wrong") manga. The video features Kaito Ishikawa (who plays Chisato Mikuriya in the anime) asking a question of fans. In the video, he stated he ate cheese toast for breakfast this morning, then poses a question to viewers: what did he eat yesterday for breakfast?
A second video on Friday revealed the answer: Tuna natto rice. Ishikawa added that the dish includes rice, tuna, natto, and soy sauce.
Toei previously streamed a question and answer quiz video featuring Takuya Satō (who plays Gakuto Sasajima in the anime), asking what year in elementary school character began wearing glasses. The answer video reveals it as fifth grade.
Toei previously streamed quiz videos last month to reveal the cast.
The anime will premiere on NTV in July, and will have 12 episodes.
The show stars:
Shun Horie as Shiki Koshiyama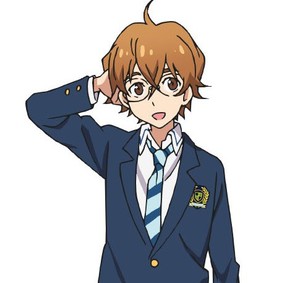 Umika Kawashima as Mari Fukami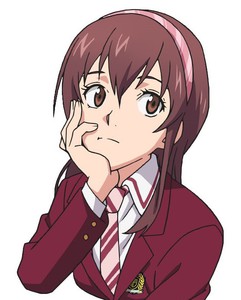 Takuya Satō as Gakuto Sasajima


Kaito Ishikawa as Chisato Mikuriya


Masaki Ōzora (12-Sai: Chiccha na Mune no Tokimeki) is directing the anime at TMS Entertainment. Yuuko Kakihara (Orange, Digimon Adventure tri.) is supervising the anime's scripts. Makoto Takahoko (Thunder Jet) is drawing the character designs. Hajime Hyakkoku (Saekano: How to Raise a Boring Girlfriend, K-ON!) is composing the music.

A flyer at AnimeJapan 2017 describes the series:
The last thing freshman Shiki Koshiyama expected was to be asked to join the Bunzo High School "New Student Fast Finger Quiz Championship." A bookwork at heart, he hates being the center of attention and shudders at the mere thought of participating. To add insult to injury, his classmate Mari Fukami overwhelms her competition by pressing the buzzer even before the entire question is read. "It's too late to hit the buzzer after you know the answer. A split second is all it takes to determine who wins or loses," she declares.

After observing Mari for a while, Shiki discovers a way to determine the answers to a quiz. His world expands as he meets colleagues and senior members of the Quiz Club, as well as their formidable rival Chisato Mikuriya. He experiences the joys of answering correctly and the frustrations of not getting to the buzzer quickly enough. He and his colleagues hone not only their knowledge, but also various techniques as they pursue victory in the world of competitive quiz.

Shiki Koshiyama is about to dedicate his teenage years to quizzes. You too should try becoming the next quiz champion!
Sugimoto launched the manga in Kadokawa's Young Ace magazine in 2010, and Kadokawa published the 13th compiled book volume on December 31. Sugimoto's other works include the manga adaptation of Mamoru Hosoda's Summer Wars anime film.
---