Interest

Video Explains Power Rangers Franchise's Foreign History to Japan

posted on by Jennifer Sherman
Lionsgate's new Power Rangers film opened in North America on March 24, but it won't open in Japan until July 15. Although the Super Sentai franchise is popular in Japan, Japanese people may be unaware of the franchise's popularity and iconic status in North America. Toei began streaming a promotional video this week to explain the television shows' history outside Japan.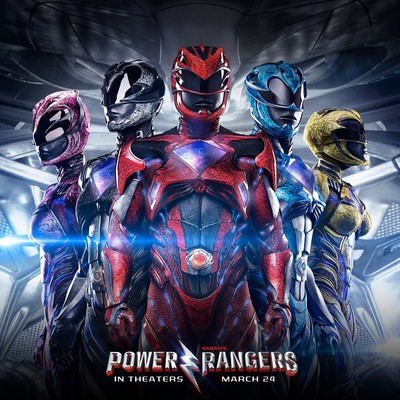 The video includes clips from the original Mighty Morphin Power Rangers American live-action series that Saban Entertainment debuted in 1993. The video lists all of the series between the original and Power Rangers Ninja Steel, which premiered in January. Power Rangers television series have been airing in the United States for 24 years, and according to the video, 93% of Americans know about the franchise. The video also states that the series have aired in more than 160 countries. The video rounds out the franchise's history in America by ending with footage from the new film.
The film opened at #2 in the U.S. box office. It has now earned an estimated US$84,234,169 in the United States and a worldwide total of US$134,759,902. Saban Entertainment founder Haim Saban said in March that there is a "six-movie story arc" planned for the film reboot if the new film is successful.
Some people, including members of the original Power Rangers team seen in the video above, are not buying into the hype. David Yost (Billy/Blue Ranger) and Walter Jones (Zack/Black Ranger) recently expressed their disappointment about the lack of "Hip Hop Kido" and unemphatic performances of the "It's Morphin' Time" catchphrase in the film. Jason David Frank (Green Ranger) and Amy Jo Johnson (Pink Ranger) have cameos in the new film.
Lionsgate describes the film:
Saban's Power Rangers follows five ordinary high school kids who must become something extraordinary when they learn that their small town of Angel Grove – and the world – is on the verge of being obliterated by an alien threat. Chosen by destiny, our heroes quickly discover that they are the only ones who can save the planet. But to do so they will have to overcome their real-life issues and band together as the Power Rangers before it is too late.
Other videos promoting the film include Ford's Overdubs ads and the official "Mighty Morphin Meower Rangers" adaptation.
Source: Anime! Anime! (Katsunori Takahashi)
---