Interest

Kyoto Subway's Moe Mascot Short Anime Finished

posted on by Lynzee Loveridge
The moe girls of the "Get On! Kyoto City Subway" campaign worked hard to raise money for a short anime last year to support the city's subway service. The crowdfund campaign was a success, earning as much as 10 times the original goal.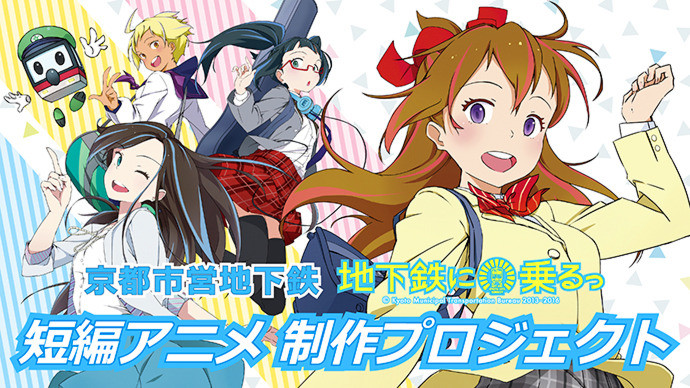 The mascot characters have expanded beyond the original Moe Uzumasa, Misa Ono, Saki Matsuga, Rei Uzumasa to add male counterparts. A new character is also being teased specifically for the 20th anniversary of the JR Kyoto Isetan department store and a cafe campaign is launching later this month. In the midst of these celebrations, the girls' crowdfunding anime short will finally premiere on May 27 at Live House Kyoto VOXhall. The project's staff and cast will attend the event.
The 10-minute special will introduce Moe, Misa, and Saki as they nervously begin their first day of high school. The characters are Moe Uzumasa (Nana Hasegawa), the cheerful, level-headed main character; Saki Matsuga (Yui Tsukada), the sporty, frank one; and Misa Ono (Mimori Tanigake), the guitar-playing, "cool, straight woman."
The project already inspired three anime commercials and light novels since it was unveiled in 2011.
Source: Sankei West
---