Interest

The Royal Tutor's Original Anime Ending Made Manga Creator Cry

posted on by Jennifer Sherman
The initial broadcast of the television anime of Higasa Akai's The Royal Tutor manga is coming to an end. The penultimate 11th episode, titled "Futari no Yakusoku" ("The Pair's Promise"), debuted this Wednesday at 2:05 a.m. The final episode will air next week. To mark the anime reaching its climax, the official website posted comments from Akai and voice actor Keisuke Ueda (voice of Heine) on Monday.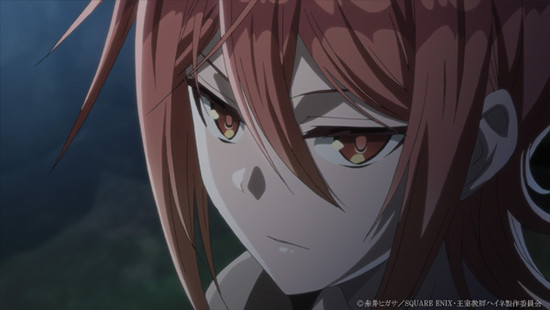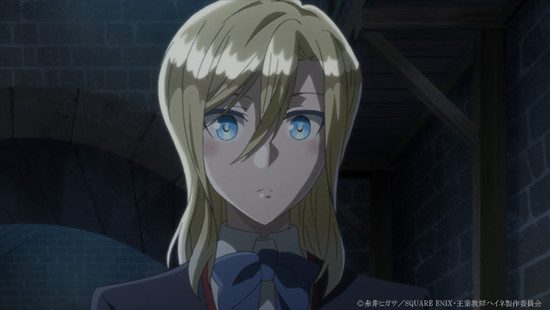 Akai said that although the anime is different from the manga, she approves. She asked fans to enjoy the ending and said, "By the way, I cried!" Akai further commented on Twitter, "It'll be a different development from the original work. The objective for the anime is that if it becomes a loved work for the people watching the anime, that's good."
Ueda similarly said of the upcoming episodes, "During recording, the tears didn't stop."
The 11th and 12th episodes of the anime will feature an original story not in Akai's manga. The episodes will reveal Heine's past, which the original manga has not revealed. Avex Pictures is streaming the 11th episode's preview video, which reveals the young Heine with Victor.
Crunchyroll users can also watch the above clip at the end of the 10th streaming episode.
In addition, the main cast members, who will also reprise their roles in the stage musical adaptation, filmed a live-action version of the anime's ending sequence. The main cast perform the ending theme song "Prince Night ~Doko ni Ita no Sa!? MY PRINCESS~" as their respective characters.
Yen Press began releasing Akai's original manga as e-books in English in 2015, and it describes the story:
Accepting the post of Royal Tutor at the court of the king of Grannzreich, Heine Wittgenstein is a little professor with a big job ahead! Each of the kingdom's four princes has a rather distinct personality. Does their diminutive new instructor have what it takes to lay down some learning? It's a comedy of educational proportions!
The musical will run at Tokyo's Zepp Blue Theater Roppongi from September 7 to September 10, and in Osaka's Morinomiya Piloti Hall from September 16 to September 18.
[Via Nijimen]
---