×
remind me tomorrow
remind me next week
never remind me
Subscribe to the ANN Newsletter • Wake up every Sunday to a curated list of ANN's most interesting posts of the week.
read more
Interest

Gundam Director Shinji Takamatsu Responds to NHK's Anime Industry Special

posted on by Jennifer Sherman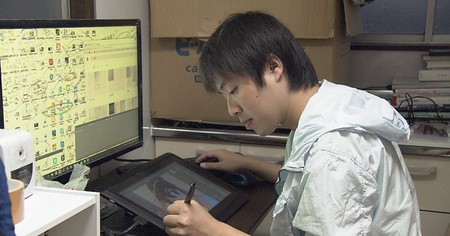 Anime director Shinji Takamatsu (Mobile Suit Gundam Wing, Gintama, School Rumble, Kochikame) responded on Twitter on Sunday to the anime industry episode of NHK's Close-Up Gendai+ program, which premiered on June 7. The episode highlighted the dark side of Japan's anime industry with its financial problems and poor working conditions for animators. While Takamatsu agreed with part of the episode's depiction of the anime industry, he criticized some opinions expressed on the show.
Takamatsu said that utilizing technology such as AI and CGI will not help the anime industry because it will put animators who already make low wages out of work.
He noted that anime generally have higher production costs than other television programs. But because labor costs are lumped together, the pay that individuals receive is small. One anime episode involves the work of hundreds of people. As an example, Takamatsu said that if 10 million yen (about US$90,000) is divided among 200 people, each person will only receive 50,000 yen (US$455).

The director said that many people suggest decreasing the number of anime produced and increasing production costs. However, Takamatsu called that line of thinking "nonsense." He said that if a studio is making a one-cour anime for 100 or 200 million yen (US$910,000 or US$1.82 million), the producers can't be sure they can sell it even after making it for double the budget. He added, "I don't think anyone will do such a risky thing." Similarly, Takamatsu said in 2015 that an anime series costs about 150 to 200 million yen (US$1.37 million to US$1.82 million) to produce. At that time, he said, "Expecting to make that up through disc sales alone is a hopeless business model, but that's how almost all late night anime are." Continuing in his recent response to the NHK program, Takamatsu remarked that there are now relatively few profitable anime.
He noted that the NHK program mentioned directors can receive a portion of profits, but Takamatsu said he has never gotten director's royalties. He mused that perhaps famous directors can get contracts to receive royalties. Takamatsu said that no matter how many discs and anime sells, directors will not receive even one yen of that money.
Many people believe that manga and anime creator Osamu Tezuka, also known as "The God of Manga," is to blame for the current low production costs of anime. He produced Japan's first television anime series, Astro Boy, with a small budget. Tezuka then made up the slack through merchandising and supplementing the production with his own money.
However, Takamatsu labeled that explanation for modern anime's low production costs as an urban legend with "half truth and half lies." According to Takamatsu, Astro Boy was sold to a television network for a low price. However, Tezuka believed that other studios would not make anime for that price. Therefore, one of anime's founding fathers maintained a monopoly and paid employees with his own money.
Takamatsu posted a vintage Mushi Productions recruitment ad from around the time the studio produced Astro Boy. With the economy of 1963 in mind, Takamatsu believes that Mushi Productions treated its employees well.
The Gundam Wing director also pointed out that the original Mushi Productions studio had to file for bankruptcy in 1973. Former employees of Mushi Productions went on to found the studio Sunrise in 1972. Instead of centering on a single creator, such as Tezuka at Mushi Productions, the new studio decided to reframe anime production around a group producers.
Takamatsu ended his series of tweets by saying he believes that the limits of the current way of making anime are approaching. He thinks bankruptcy will lead to changes in the way anime is produced. He said he thinks that could happen in five or ten years. Takamatsu then said, "No, maybe [studios] don't even have ten years lol."
The director's comments have created a buzz online. They fall in line with similar grim depictions of the industry that have appeared in the past few years. 20-year veteran anime technical director Taiki Nishimura reported in May that his monthly income is 100,000 yen (about US$900) for each anime that he works on. He said that he wants to concentrate on one anime at a time, but he has to work on two television anime to have enough income. JAniCA reported in 2015 that 759 animators it surveyed earned an average of 3.3283 million yen (about US$27,689) per year in Japan in 2013.
[Via Yaraon!]
---