Interest

Comiket 92: The Year of Fate

posted on by Kim Morrissy
2017 has been a big year for Type-Moon, with an ongoing anime adaptation of Fate/Apocrypha, upcoming films for Fate/kaleid liner Prisma Illya and Fate/stay night: Heaven's Feel, as well as a recent American release of the hit mobile game Fate/Grand Order. There's a lot to promote, and what better place to do it than at Comiket, the place where Type-Moon found its roots as an indie game circle?


The Comiket halls were plastered with Fate advertisements. The line for the Type-Moon booth was also huge all day; it was clear that many people have come to Comiket specifically to get their hands on the exclusive merch being sold there.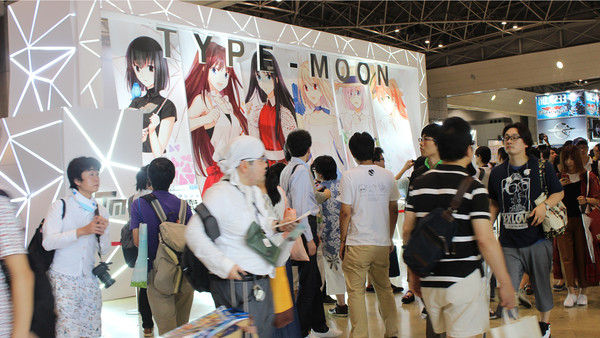 So what's on sale? New releases for popular novel series, including the latest volumes of Lord El-Melloi II Case Files (the one where Waver has turned into a badass detective) and Fate/strange fake (the one written by the Baccano! and Durarara!! author). Don't assume that the Type-Moon booth is only for Fate stuff, however - there are also acrylic stands of Tsukihime and Witch on the Holy Night (otherwise known as Mahoutsukai no Yoru) on sale.
Fate/Grand Order definitely pulls the biggest weight, though, with ten premium tapestries and an acrylic stand up for grabs. Even though customers were only limited to buying one copy of each item, the Fate/Grand Order stuff quickly sold out on the first day.
Outside the Type-Moon corporate booth, you can find plenty of other Fate merch on sale. eye mirror, a company famous for selling anime-themed glasses, is currently promoting Fate/stay night Unlimited Blade Works glasses for Saber and Archer, despite the fact that neither of those characters normally wear glasses. Admittedly, they do look good in them, though. Each pair costs 15,120 yen (approximately 138.50 USD).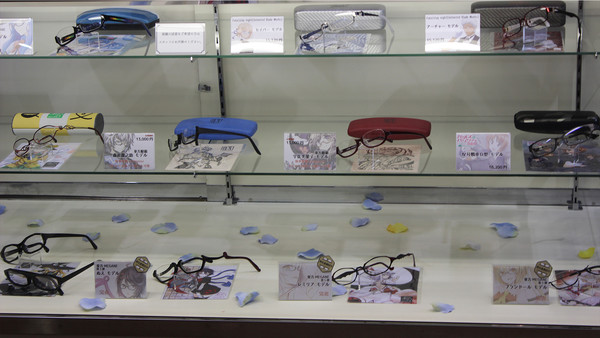 And let's not forget the Type-Moon cars on display.

This Fate/Apocrypha car showing Joan d'Arc and Mordred was displayed at Wonder Festival a few weeks ago, but it now has a companion car to go with it.

The fan-favorite (and staff-favorite) character Astolfo is paired here with Joan d'Arc. I must say, though, that Astolfo's chest seems quite prominent in this image. It does serve to make his androgyny more pronounced, and that's definitely part of the appeal of his character.

It's nice to see a Fate/kaleid liner Prisma Illya character get a shoutout in the Comiket halls too. Chloe didn't appear at all in the latest trailer for Fate/kaleid liner Prisma Illya: Oath Under Snow (and neither does Ilya herself, for that matter), so I do hope she gets her chance to shine in the actual film.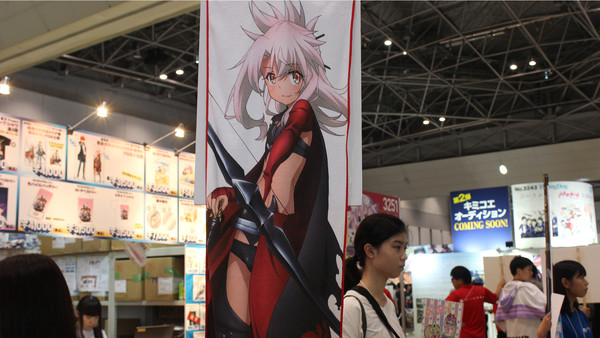 There's a lot more Fate-themed stuff to be found at Comiket, especially in the doujinshi halls where people sell their fan-made comics and novels. And of course, there's way more to Comiket than just Type-Moon memorabilia. Join me in my next Comiket report where I follow the action in the doujinshi halls.
---