Interest

Voice Actor Daisuke Ono Becomes Hometown's Sightseeing Ambassador

posted on by Jennifer Sherman
The mayor of Sakawa, Kōchi appointed voice actor Daisuke Ono as the town's sightseeing ambassador on Saturday. Ono is from the town, which lies on Japan's southwestern island of Shikoku. Sakawa's mayor gave Ono a letter of appointment made of Japanese cypress, a specialty of the town, and business cards for the post.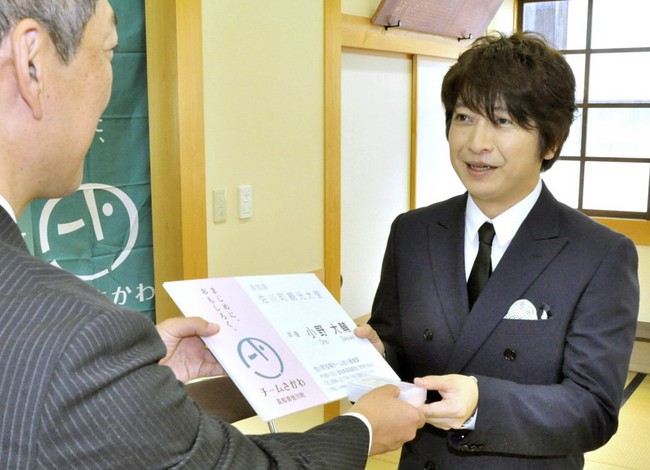 As the town's sightseeing ambassador, Ono will aim to spread knowledge of the town across the country. He will record the Japanese version of a voice guide that visitors will be able to use as they walk around Sakawa.
At the appointment event, Ono said, "I'm proud to have been born in this town." He said he is honored to be entrusted with the duty of spreading knowledge of the town throughout Japan. Ono added, "It's the duty of our generation to shoulder the town's development starting now."
Ono made a breakthrough as a voice actor when he played Itsuki Koizumi in the 2006 television anime The Melancholy of Haruhi Suzumiya. His other major anime roles include Erwin in Attack on Titan, Jōtarō Kūjō in JoJo's Bizarre Adventure: Stardust Crusaders, Jūshimatsu in Mr. Osomatsu, Lucio in Altair: A Record of Battles, and Sebastian Michaelis in Black Butler. Ono will also play Eliott Leland in the upcoming Godzilla anime film trilogy.
Source: The Kochi Shimbun via Nijimen
---