Interest

Inside the New Sailor Moon Store in Harajuku

posted on by Kim Morrissy
The Sailor Moon franchise has been experiencing a revival lately with its 25th anniversary. Part of that includes the unveiling of an official Sailor Moon store, located on the main street of Harajuku.

If there's an anime that suits the Harajuku, it's Sailor Moon. The jewelry and accessories shown in the series have always been popular among consumers. Over the years, for instance, Sailor Moon has had multiple collaborations with the high-end accessory brand Q-Pot. Opening a brick-and-mortar store dedicated to Sailor Moon character goods and fashion accessories is a logical next step for the franchise.
The Sailor Moon store is located between the first and second floors of the Laforet department store. As you go up the steps, you'll see signs beckoning you on your way.

The store is hard to miss - it's straight up the stairs. The store itself is small, but the pink immediately stands out.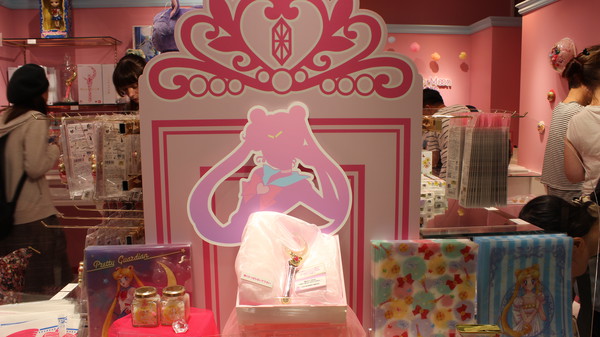 At each side of the store, you'll notice a bouquet of flowers. They're from Naoko Takeuchi herself, the manga artist behind the original Sailor Moon. She presented them to the store to celebrate its opening on September 23rd.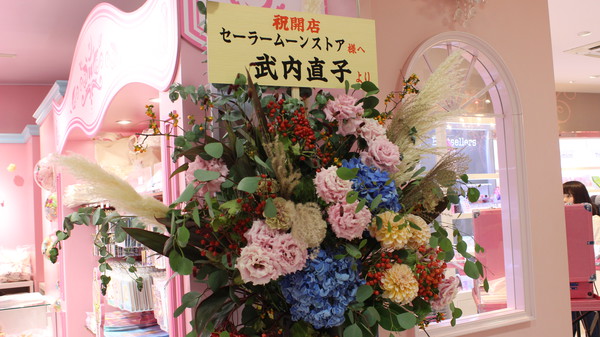 Photographing was completely okay inside the store, so here's a brief selection of the merch on display.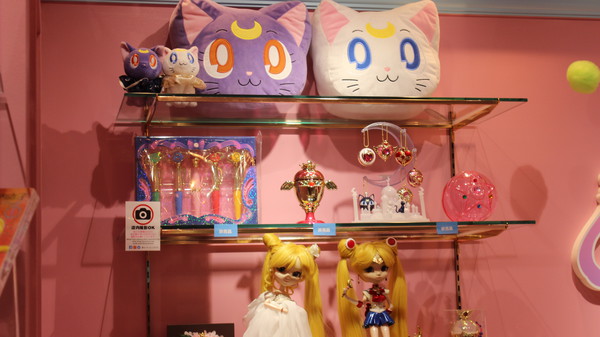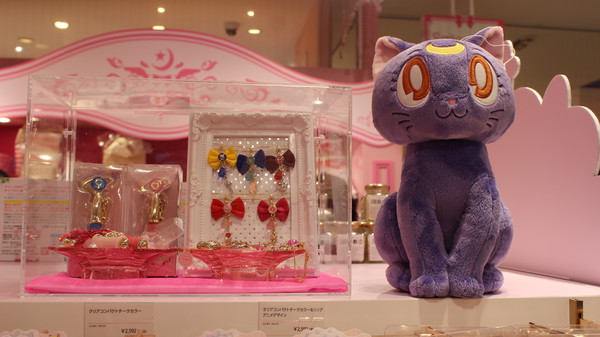 The store's official Twitter account has been announcing new merchandise that will be sold in the store (as well as warning people about when certain limited-time merch has sold out). If you're a hardcore Sailor Moon fan, check back often!
---