Interest

Seijuu Sentai Gingaman Actor Shouei Cameos in Mr. Osomatsu

posted on by Lynzee Loveridge
The first season of the Mr. Osomatsu anime series spawned a multitude of collaborations while its episodes sometimes veered into parody that was too obvious to withstand network censorship. Fortunately, the series' latest cameo is 100% approved.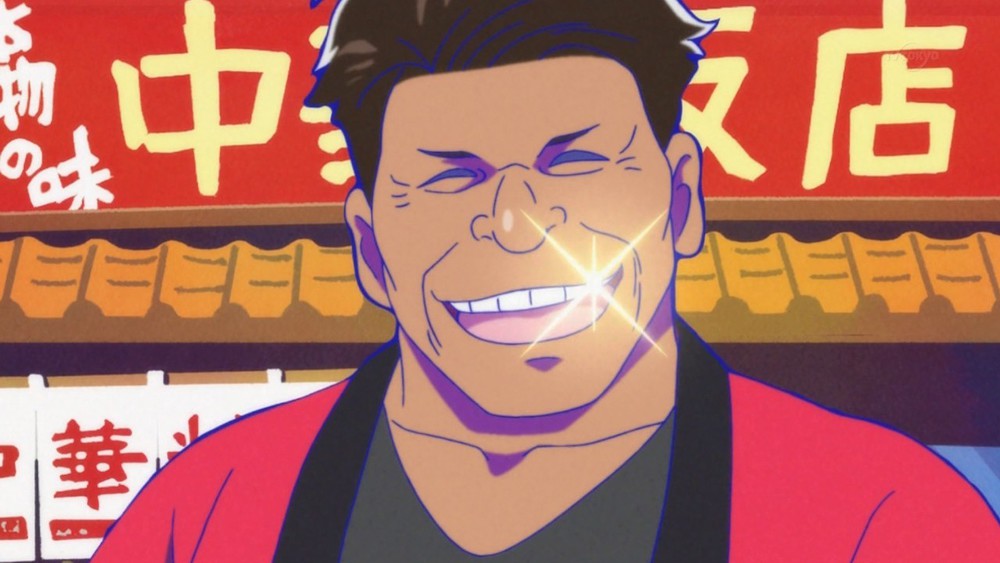 Japanese actor Shouei (live-action Red Shadow: Akakage, Seijuu Sentai Gingaman) appears in the second season's third episode as himself. The episode, titled "Totoko no Chōsen" ("Totoko's Challenge"), debuted on Monday. Shouei appears as the host of the "Bakugui Joō Ketteisen" (Competitive Eating Queen Battle) contest that Totoko enters. Shouei makes his entrance in the episode with his "I'm Shouei!" catchphrase.

In the segment, Totoko gets upset that the sextuplets ask Shouei, whom she greatly admires, for autographs right before the contest is supposed to start. However, Shouei bonds with the brothers and takes pity on them. Totoko starts out strong in the contest knowing that Shouei is watching over her. However, he goes back to talk to the Matsuno brothers soon after the event starts. Shouei ends up in a kind of macho contest of his own with the brothers.
The eating contest and Shouei's role as host are references to TV Tokyo's real Ganso Ōgui Ō Ketteisen (The Battle of Big Eaters) variety program that Shouei hosts. The program premiered in 2005, and Shouei began hosting the show in fall 2016.
The next episode announcement in the anime's third episode also includes a gag narrated by Choromatsu that references Shouei's role in Seijuu Sentai Gingaman.
The second season of Mr. Osomatsu premiered on October 2 on TV Tokyo and other stations. Viz Media is streaming the series as it airs in Japan.
[Via Nijimen]
---