Interest

Universal Studios Japan Outlines 2018 Detective Conan Collaboration

posted on by Jennifer Sherman
Universal Studios Japan revealed on Thursday the full details of its collaboration with Detective Conan for the Universal Cool Japan 2018 attractions. The main part of the collaboration is "Meitantei Conan the Escape ~Zero no Prelude~" (Detective Conan the Escape: Zero's Prelude), Scrap's latest Real Escape Game inspired by the Detective Conan franchise.

The story of the Real Escape Game will be a prologue to the Detective Conan anime's 22nd film, Meitantei Conan: Zero no Shikkōnin (Detective Conan: Zero's Executioner), which will open in Japan on April 13. Both the film and the escape game will center on the character Tōru "Zero" Amuro. In addition to participants solving puzzles to escape, the attraction will feature live performances with action scenes.
The collaboration's "Detective Conan Mystery Restaurant" attraction will also incorporate a live performance with a meal. Amuro will appear and deliver his handmade "Café Poirot's Ham Sandwich" to one guest. The park's cameraman will photograph Amuro with guests, and the photographs will be available for purchase in the park on the same day.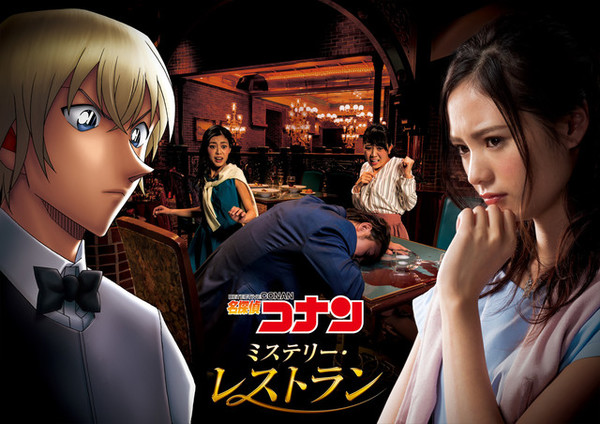 Additionally, visitors to the park will be able to participate in the "Detective Conan Mystery Challenge." In the mystery-solving rally event, participants will travel around the park to solve mysteries and uncover the truth of a case alongside Heiji Hattori.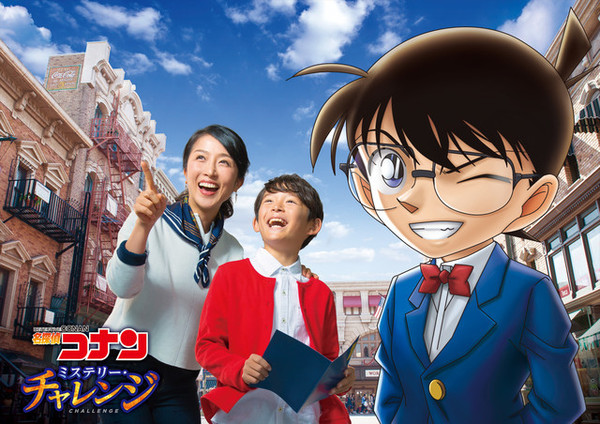 The park will also offer exclusive goods and food as part of the collaboration. Merchandise will include Conan's bowtie that can change the wearer's voice, a sweatshirt inspired by Conan's outfit, and a re-release of Conan's Tranquillizer Watch with a new design.
The park's Detective Conan attractions will run from January 19 to June 24, but the mystery restaurant will only run from February 1 to March 20. Tickets for the attractions are available for purchase now.
The first wave of the Universal Cool Japan 2018 event will also feature Final Fantasy and Monster Hunter. The second wave, which will begin in spring, will feature Sailor Moon. Last year's Universal Cool Japan promotion featured a different Detective Conan Real Escape Game.
The franchise previously received several Real Escape Games, including a fan-voted experience that opened on June 30 and concluded on November 26. The attraction celebrated the 10th anniversary of Scrap's Real Escape Game and the fifth anniversary of its collaboration with Detective Conan.
Source: Comic Natalie
---