Interest

Black Jack & Doronjo Find Love in Match-Making Service Ad

posted on by Lynzee Loveridge
Can one underground physician and world-conquering villain find happily-ever-after?
---
Two classic anime characters have finally found love -- with one another. The marriage consultation service Partner Agent teamed up with Tezuka Pro and Tatsunoko Pro for a collaborative web commercial. The ad stars black market doctor Black Jack and classic Yatterman villain Doronjo and will premiere on January 1.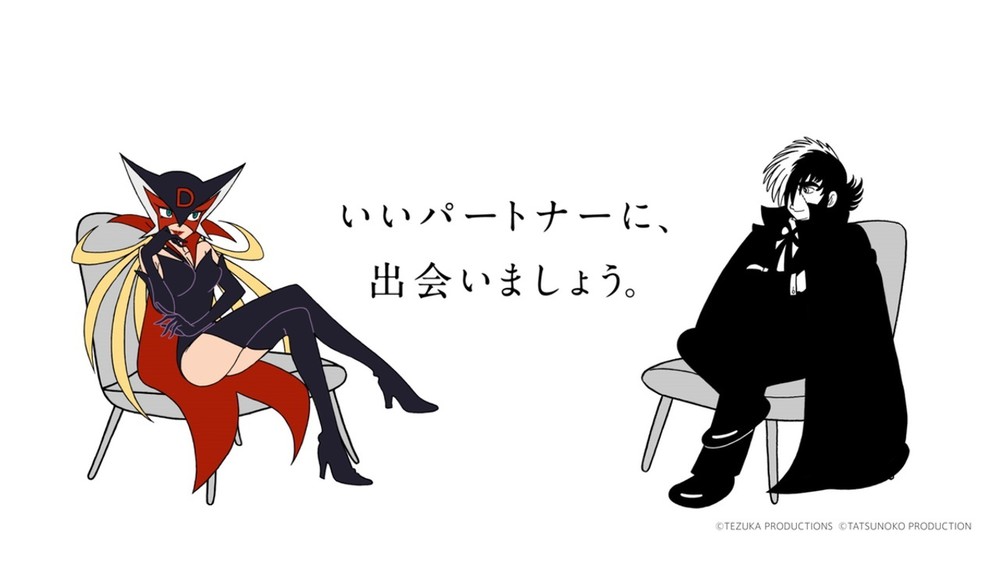 True love is one of a kind and so is the ad series. It marks the first time the characters will ever appear together, but Partner Agent is betting it will be love at first sight. The characters will meet for the first time in the initial ad and viewers can look forward to wedding bells by fourth and final installment.

The characters' initial impressions are straightforward. Black Jack admits he doesn't dislike Doronjo, while she's impressed by his profession, or more accurately, his profession's income. In the second episode, the burgeoning couple will discuss their hobbies, the third episode will focus on their jobs, and the fourth episode will focus on their income. How will Black Jack react to Doronjo's dreams of world conquest?

Even the characters' creators chimed in on the potential match. Tatsunoko Pro admitted that Doronjo has had a hard time finding a suitable partner when all her male co-stars are her enemies and she's jet-setting around the world. Tezuka Pro only wished that the ads bring more real people together for happy marriages.
Otaku looking for love have turned to the ToraCon marriage consulting office. The service boasts that since opening in February, matches are as high as 95% percent within the first three months and the dating rate is as high as 60%.
[Via Nijimen]
---