Interest

Tamashii Nations Offers Limited Samurai Avengers Comic for Members

posted on by Lynzee Loveridge
Tamashii Nations, the maker of the Figuarts line, is heading to its Tamashii Comic-Con event in Shibuya this weekend with some unique collectibles. The event is heavily promoting the company's Avengers line-up and that includes an exclusive for the Club Tamashii members.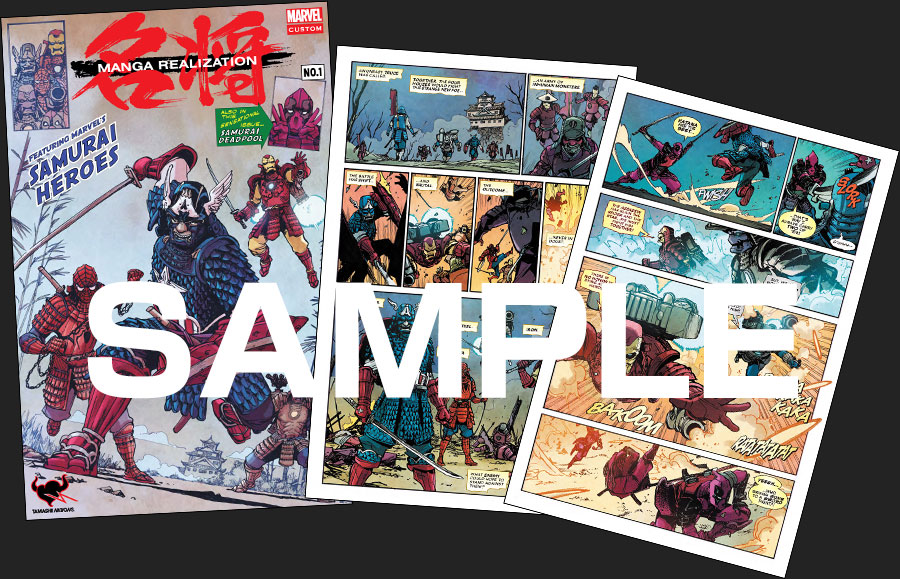 Members will receive a copy of Meishō Manga Realization floppy comic drawn by Hugo Award nominee and Ms. Marvel artist Takeshi Miyazawa. The comic reimagines the Avengers as feudal Japan heroes. The comic stars "Iron Samurai Iron Man," "Samurai Captain America," "Samurai Spider-Man," "Iron Samurai War Machine" and "Kabukimono Deadpool."
The comic will only be available to Club Tamashii members at the event while supplies last. The comic is based on Bandai's Manga Realization figures. The line has created samurai versions of both Marvel heroes and Star Wars characters.




Marvel characters have crossed-over and jumped in to different manga worlds before. Haruichi's Doctor Strange Episode 0 one-shot manga debuted in 2016 and both the Guardians of the Galaxy and The Avengers took on titans in the Attack on Avengers comic.
---