Interest

Numazu City Pulls Love Live! Sunshine Manhole Covers After Repeated Vandalism

posted on by Lynzee Loveridge
Early this year, the city of Numazu, Shizuoka launched a crowdfund campaign to install nine manhole covers featuring the faces of the Aquors idols from Love Live! Sunshine!!. Numazu is the anime's real-world setting and has routinely collaborated with the show to increase tourism efforts.
The manhole cover campaign was a success and the covers were installed just two weeks ago.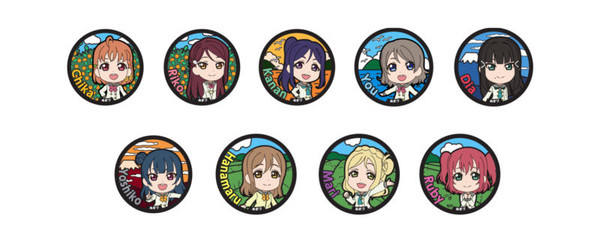 The hard-earned project didn't last long. Character Yō Watanabe's image was intentionally scratched on May 27. This turned out to just be the first of a series of targeted vandalism towards the manhole covers. Numazu city councilman Ryū Ozawa posted images on Twitter showing that not only Yō, but Dia too, was spray-painted this week.
復帰は難しくないでしょう。 pic.twitter.com/WiXuVadSE0

— 沼津市議 小澤 隆(りゅう) (@llllnumazullll) June 5, 2018
June 5, 2018
Ozawa added his own comment chastising the perpetrator.
Seriously…rethink the way you're living your life. Do you want to spend it spray-painting over manhole covers? If you don't snap out of it and start thinking more about having a proper purpose, you're going to end up living an empty life until the day you die."
Unfortunately one bad apple has ruined the whole bunch. The city of Numazu announced it has removed all nine of the manhole covers from the streets after the continued targeted vandalism. The city plans to eventually reinstall the covers after investigating the damage, but officials are not sure when that will happen. The city apologized to everyone who enjoyed taking pictures and visiting the manhole cover sites.
Love Live! fans (Livers) have been the subject of bad press recently. A group harassed director Kazuo Sakai until he threatened legal action and the city of Numazu has issued multiple warnings for fans visiting the city to not inconvenience the locals, to not take photos of private residents, the school, and students without permission as it can lead to legal repercussions. Staff from the franchise also warned that poor fan behavior towards voice staff and during events could lead to future event cancellation.
Source: Numazu City official website via Yara-on!, Sora News 24 (Casey Baseel), Otaku USA (Matt Schley)
---